By Si Steers.
There is something different happening at Liverpool FC this season. The shackles of fear seem to have disappeared in a sea of confidence, producing the most vibrant and attacking football we have seen for a long time. Every single player has contributed or is contributing. So what is the magic ingredient?
Professor Steven Peters has been credited with a turnaround in mentality at the club. The man has some pedigree, having previously worked with Ronnie O'Sullivan (who has tipped Liverpool to win the league with Peters), and Victoria Pendleton (who cites Peters' as being the biggest influence on her career); helping them to translate talent into winning.
Sports psychology is a murky area. There is no evidence at all to suggest it works, or has any impact on player or team performance. But having read Peters' excellent book 'The chimp paradox', and watching clips of him speak I am convinced it has had an impact at Liverpool, for a number of reasons.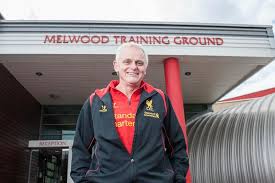 Testimonials
The single biggest piece of evidence we have that Peters' methods work are testimonials from elite athletes he has worked with. As an athlete, you can have all of the talent in the world, but at key moments in any sports, it is perhaps mind management that will be the difference between winning and losing.
Both Ronnie O'Sullivan and Victoria Pendleton are just two of many high profile athletes that truly believe Peters has made a difference. He has been able to give them the right tools to manage the natural fear and anxiety that comes with big moments. Understanding how your mind works, and how to manage negative feeling is a major asset for any athlete competing in top level sport.
At Liverpool, both Jordan Henderson and Daniel Sturridge have credited Peters for helping them reach a high level of performance this season. I'll look at both players in more detail a little later, but it is a fact that the athletes Peters has worked with have a huge deal of respect for him in different sports.
The rest of this article is for Subscribers only.
[ttt-subscribe-article]