By Paul Tomkins.
Eight days ago we were basking in the glow of an absolute thrashing of the team colloquially known as 'the blue shite'. The next few days didn't go quite so well.
Transfers
Transfer windows are increasingly hyped-up affairs. I think Liverpool fans were even more unhinged in the January window for two reasons.
Reason one:
"We'll lose Luis Suarez if we don't finish in the top four." 
This is clearly a rational fear – there's a pretty good chance that he will leave if Liverpool fall short – but one taken to irrational levels (i.e. failing to sign someone means Liverpool will fall short). It's all-or-nothing thinking, as psychologists say.
Reason two:
"This is our best/only chance to finish in the top four."
Now, this one seems legitimate on the surface, but is it really? It is based on United's nightmare, and both Spurs and Chelsea being well below expectations earlier in the season. But it ignores that Chelsea (the West Ham result aside) have generally picked up. It ignores that Arsenal are much improved on last season (certainly the first half of last season), as are Everton.
Indeed, last season was the same: Arsenal started poorly, Chelsea struggled under Di Matteo and Man City were a mess. It's rare that all six of those labeled as top four contenders will have trouble-free campaigns in any given season. Next year, United might be better – they might find a suitable manager, for a start – but City may lose focus again, and Arsenal could finally have that season when they stutter and fall below 4th.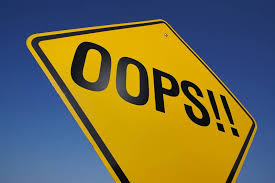 This combined fear of losing Suarez and being caught by United – who invested heavily in a "fantasy" player in the window – led to hysteria. At least it did, until Mata, Van Persie and Rooney were fielded in a totally Moysesque defeat at Stoke.
As Andrew Beasley noted last week in this site's comments section, to get to 75 points, which is probably what it'll take to get 4th place, United need to win 2.5 points per game, whilst currently running at just 1.67. To put this into context, Chelsea's record-breaking 95 points in 2005 was 2.5 points per game. Yes, you may see better than 2.5 points per game in the occasional 14-game run – it's not impossible – but are United really looking like switching on the turbochargers? There's too much pressure on them due to all the poor results to ever feel relaxed enough to play that well, as they have no room to lose games; and so, as often happens in that situation, they lose games.
This is not to say that the window wasn't a failure for Liverpool. Clearly it was, in its way. The Salah deal was in the media for far too long, and the Konoplyanka move – also in the media for days before the deadline – was made with too little wiggle room, with the despotic Dnipro owner always liable to play games.
Also, a winger hardly seemed a priority, even if you can't ignore good players if they are available. Selling clubs tend to hold out through transfer windows to wait for better offers as the deadline looms, and you wouldn't want your club to open negotiations with its best offer.
Alas, Dnipro knew that Liverpool were fairly desperate after losing out on Salah. Too desperate, perhaps. Remember when Simao was due to arrive on deadline day, but Benfica added three million? You have to be prepared to walk away from a deal if the terms are changed, or the fee goes beyond a certain cut-off point, or the seller starts messing you around. Would you agree to buy something, and then say "okay" when the price is raised by 30% as you go to hand over the money? Some clubs aren't easy to negotiate with, and none of us knows what went on behind closed doors. But it never looks good when you publicly announce two targets and fail with both.
Liverpool refuse to overpay, and that has led to derision. Yet when they did overpay – for Carroll, Downing and in some people's eyes, Henderson – they were derided.
People are only happy if you get the right players for the right price at the right time. That's often easier said than done, because that's perfection. Also, Ukrainians aren't noted for their instant assimilation into the Premier League, so it's doubtful that Konopylanka would have had much impact in just over a dozen league games. The summer might prove a better time, or offer stronger alternatives.
Remember, since FSG arrived Liverpool have got absolute bargains with Suarez, Sturridge and Coutinho. They are three of the club's best buys of the last 25 years in terms of improving the side, but also in terms of value for money (and value for money leaves more money to invest elsewhere, as long as it gets invested in transfers or wages and not on fish tanks). For example, had Liverpool paid £6m for Clint Dempsey there might not have been the money and/or space in the squad for Coutinho. The risk with Dempsey was that he could be close to being washed up, at his age, and right now Coutinho looks a far smarter investment.
This is not to say that you should refuse to overpay when you come to fill a gaping hole (on reflection, this is perhaps an unfortunate choice of words). A reliable goalkeeper and a prolific striker, if you have neither, are worth their weight in gold. If you are severely lacking in one area, then paying over the odds can make sense, although a kickback is that if players are seen as overpriced they are targets for derision, and the bigger the fee the greater the pressure heaped upon the individual concerned.
But Salah and Konopylanka were not such essential purchases. They might have improved the XI, but equally, if Sterling continues to improve his all-round game at such a startling rate and Coutinho can reproduce his derby form on a more regular basis, you wouldn't necessarily want either potential January signing in the team.
None of this explains why cover for Lucas wasn't apparently sought. Or full-backs prioritised. I'm not aware of the internal politics surrounding these issues, but it's hard to believe everyone behind the scenes agrees on everything. That just doesn't happen. Committees can symbolise the power of crowd sourcing, or give you a camel instead of a horse.
The second half of this article is for Subscribers only.
[ttt-subscribe-article]