By Paul Tomkins.
Ever since youth football matches started being recorded and/or televised there have been a number of performers who have stood out to me. Almost all of them have gone on to become big stars.  To see this took no genius on my part; just open eyes.
While a lot of promising youngsters fall by the wayside, those who play (if not necessarily look) like men against boys tend to be stars in senior football.
The first I recall being really excited by was Robbie Fowler, as he scored a hat-trick for England in the U18 tournament in the summer of 1993. In a side containing players like Sol Campbell, Gary Neville, Nicky Butt and Paul Scholes, it was Fowler who stood out.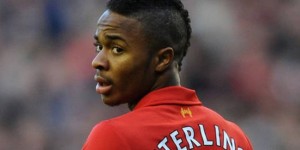 Future superstardom was abundantly clear with Michael Owen, with his pace and confidence, which enabled him to dribble past the entire Scotland team to score, while I lapped up further exploits courtesy of the bi-monthly videos the club released in the mid-to-late '90s (which are still clogging up my attic). In more recent times, with games steamed via the official site, Daniel Sturridge was a class above the Liverpool side that won the 2006 FA Youth Cup; the Reds won the trophy, but City were the true winners in terms of future talent (except they then lost him on the cheap).
Jack Wilshire tore through our 2009 Cup Final side, which contained an overrun 15-year-old Andre Wisdom in midfield (the mere fact that he was playing at that age was testimony to his talent and physique, although he had a thankless task that day). And Raheem Sterling looked a world-beater at the age of 15 when up against opponents aged 19 and under, cutting in from the left flank to score five goals in one of his games, and generally tearing past full-backs for fun.
Sterling burst onto the first-team scene just under two years ago with fury and hype, and did pretty well. Then his form dipped – and one thing everyone says about young players is that this will happen (largely, I assume, because they haven't yet learnt to play their way through rough patches and back into form) – and then he vanished for the second half of last season, with Jordan Ibe, one year his junior, appearing ready to usurp him. It says something when an unusually gifted 19-year-old could be usurped by an 18-year-old.
Sterling started this season on the fringes, but has grown stronger with every passing game; literally appearing to grow stronger in that time, despite still looking slight (although with modern shorts you can't really tell how stocky a player's thighs are, unlike the days when Stuart Pearce used to hitch his tiny polyester pair up into something resembling a sumo's pouch, in order to terrify the man he would literally be marking). From being a dribbling head-down wonderkid, Sterling now looks an assured passer.
Steven Gerrard says Sterling is the one player he avoids in training, such is the little lad's strength. Yet you wouldn't know it, to look at him; it has, however, been apparent in how he holds off opponents, which in part looks learnt from Suarez. When Brendan Rodgers first put Sterling at full-back it seemed a bizarre move, but now, with his skill and stamina, he looks the perfect option to attack from deep when an extra body needs adding to the midfield.
Sterling is just one of sixteen promising (or already fairly proven) U23 players at the club, albeit with around half of them currently out on loan (and, for once, getting games and gaining valuable experience at sides above the bottom tier of the league system). Some may reach a point like Jonjo Shelvey, where they're too good to be in the reserves (or U21s as they're now known, albeit with an U23 league in development), but not reliable enough for the first team; and so on they move, hopefully for a tidy profit.
If the club has any sense, it also inserts a buyback clause, because youngsters obviously need playing time to adapt to senior football, and when it's a permanent move (and not merely a loan) they get a sense of security and stability too. It can't be easy for youngsters who've had five or six loan clubs in three or four years.
The rest of this piece is for Subscribers only.
[ttt-subscribe-article]