By Paul Tomkins.
Some post-Everton / transfer thoughts
One day, Brendan Rodgers' Reds will have a mediocre match. Right now, it seems to be a case of searing, heat-seeking attack, or disorganised chaos. Actually, scrap that: Hull at home was the one occasion when they registered at neither extreme, and that's possibly why quite a few people enjoyed that win (if not the game as a spectacle). It wasn't pretty, and somehow that was comforting. It was hard-won, dug out.
Of course, sitting 4th in the table, with a club-record scoring rate and a 61% win ratio, suggests that successful searing, heat-seeking attack has won out more often than not. We can all find things to moan at and pick apart, but overall the Reds are on an upwards trajectory this season. With one of the strongest contenders for 4th spot – who just happen to play in blue, across Stanley Park – vanquished on Tuesday night (in the process losing their best striker for a while), there is much to celebrate.
And in Suarez and Sturridge, Liverpool have two genuinely incredible attacking options. Suarez is bona fide world-class, no matter how you define that oft-overused term. Sturridge, with barely an international or European game to his name, can't yet be labelled as such, but he is scoring goals in the Premier League at a world-class rate, more-or-less on a par with Kun Aguero and only clearly behind Suarez.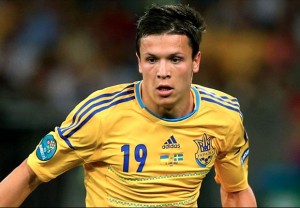 The only meaningful flaw I can find in Sturridge's game is a greed that at times oversteps the mark, and this is for someone who plays in a role that makes Gordon Gekko's vulgar 1980s statement often ring true. In life, greed is not good. But a certain amount for a genuine goalscorer is compulsory.
I was actually offended by his refusal to lay on a tap-in for Coutinho, instead opting to get the ball onto his favoured left-side, even though that drove him away from team-mates and a gaping goal. It was bizarre. I was glad he was hauled off in the immediate aftermath, and that Rodgers gave him an earful. He overstepped the mark, although he later apologised. There was a lot of talk about hat-tricks from the commentators, as if they count for anything.
Andy Gray – once again outed with his buddy as a sexist – used to berate Rafa Benítez for taking off Torres 'on a hat-trick' when the game was won; and Alan Shearer, Michael Owen and various other strikers who put goals before trophies tended to say the same. I'm sorry, but football is not about personal goalscoring feats, although obviously it's nice to see your strikers banging them in. Only when there's nothing else left to play for in the season should anyone's thoughts turn to personal targets.
And it was a shame, as Sturridge's two goals, and his sublime skill in releasing Sterling for a one-on-one, were overshadowed by a second-half played in blinkers. By contrast, for all Suarez's single-mindedness, he usually has the presence of mind to see someone better placed (and I'm someone who hates to see players pass when the shot is the better option.) Still, this is nitpicking following arguably some of the best counter-attacking ever seen at Anfield.
The rest of this article is for Subscribers only.
[ttt-subscribe-article]