By Chris Rowland.
Welcome to today's daily digest, listing the day's Liverpool FC news and latest LFC transfer talk, other major football news and also providing links to today's best posts on the site's debate section.
LFC News:
The Times report that "England captain Steven Gerrard, 33, has praised Roy Hodgson for eradicating his side's fear factor."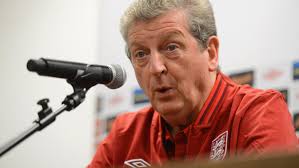 In his Liverpool Echo column, John Aldridge says
"The return to fitness of Glen Johnson is a big boost for Liverpool and I'd like to see him straight back in the starting line up for Saturday's trip to Newcastle United. Johnson is a real threat when he goes forward and that right wing-back role is made for him. Liverpool will be significantly strengthened by Johnson's comeback.

Joe Allen is also fit again but unlike Johnson I think the Welshman may have to be patient. Allen is neat and tidy and uses the ball intelligently. But I just wonder where he fits into this formation?"
TTT Subscriber and author Si Steers has his latest guest column on the official site, on why the return of Kenny Dalglish to the club is important:
The appointment of Kenny Dalglish as a non-executive director at Liverpool is a brilliant move for the club. His experience and understanding of what makes supporters tick will be a huge asset to the owners in decision making. He will be able to offer a unique point of view; and will give supporters the confidence there is a voice at the highest level of the club that is speaking for them.

Having Kenny Dalglish on the board at Liverpool feels right.

Identity is important for Liverpool as that is how generations of supporters relate to the club. The club might mean something different to different supporters; but sometimes to move forward you need to make sure you take everyone with you, and that means integrating your past, present and future into one voice.

With Kenny Dalglish now on the board at Liverpool the club somehow feels 'more' whole. Brendan Rodgers is doing a terrific job of trying to recreate a new Liverpool, and the future looks exciting, but with Dalglish back at the club, it means we will not lose sight of what makes the club so special to a large section of its supporters.
Fresh inquests into the Hillsborough disaster will be held in an award-winning office building on a Warrington business park. "The 305 Bridgewater Place building at Birchwood Park will house the hearing room and the inquest team."
LFC Transfer Talk:
Metro say "Arsenal will be offered Real Madrid's French striker Karim Benzema, 25, at a bargain £20m in January as the Spanish club step up their bid to sign Luis Suarez, 26, from Liverpool."
But at the same time, Marca in Spain (as reported on BBC) claim "Real Madrid have set their sights on Porto striker Jackson Martinez, 26. Porto have previously rejected offers for the Colombian from Manchester United and Naples. "
So if one's true, the other probably isn't, unless they've enough cash left after Gareth Bale to afford both. Metro or Marca? You decide ….
Other Football News:
Lucas Leiva is in action for Brazil, who are facing Zambia in an international friendly in Beijing, along with Tottenham's Paulinho and Chelsea's Oscar, David Luiz and Ramires. They should all be nice and fresh for the weekend then … 
There's some international match at Wembley tonight … and Daily Telegraph football correspondent Henry Winter has been talking about Roy Hodgson:
"Hodgson dealt with a moody Paul Ince, worked with Roberto Carlos and guided Inter Milan to a Uefa Cup final. He is known across the continent, acknowledged by passers-by if walking down the streets of Malmo, Copenhagen or Zurich. He is part of the inner-sanctum of Uefa's coaching fraternity.

"Yet for all his good work at Fulham and West Bromwich Albion, Hodgson has still to escape the close association with failure at Liverpool, where he bought poorly, struggled to understand the emotions stirred by local scraps with Everton and laboured in the shadow of Kenny Dalglish, the fans' favourite for the role.

"That is why Tuesday night matters on so many levels for the country collectively, for the players professionally and for Hodgson personally. He has won over the England dressing room. Now he has to win over the country."
Not sure he's quite understood the reasons for our opposition to Hodgson's tenure at Anfield. Does he honestly believe we'd all have been quite happy about it if Dalglish hadn't been there? This is part of what I had to say about Winter's piece:
it wasn't just our relationship with Everton he didn't grasp, it was every damn thing about Liverpool Football Club. Add to that poor results and even poorer football, his 'fucking hoof it' mentality when it came to most of the thoroughbred footballers we had in the squad – Agger, Johnson, Reina, Torres – and that the longer he stayed the fewer of those thoroughbreds would have remained, if any, and we certainly weren't going to be replacing them with any new ones, not when there were the likes of Poulsen and Konchesky on the market. Ferraris converted into tractors indeed.
Amongst the widely-publicised 18,000 Polish fans at Wembley tonight will be one Piotr Peplinski, who told the BBC
"I think England will win three or four nil. We want England to be at the World Cup, not Ukraine".
Maybe those Poland fans will all get behind England?!
European World Cup qualifying round up: 
There are nine groups, and group winners automatically qualify – so far, that means Italy, Netherlands, Germany, Belgium and Switzerland. The other four first-placed teams are yet to be confirmed.
Eight of the nine second-placed teams go into two-legged play-offs in November, with the four winners qualifying. The runner-up with the worst record of the nine is eliminated.
Definitely in the play-offs are Croatia, Sweden, and almost certainly France and Portugal, the latter assuming Russia get a point in Azerbaijan tonight. Then it's either Iceland or Slovenia, England or Ukraine, Greece or Bosnia-Herzegovina, one of Denmark/Bulgaria/Czech Republic/Armenia, one of Turkey/Romania/Hungary. Except the one of that lot with the worst record won't make it.
It's likely Bulgaria will need to win their home match against the Czech Republic – what are the chances Mihail? – and there should be quite an atmosphere in our favourite city with Turkey probably needing to win their last game, against the Netherlands in Istanbul.
As meerkats like to say, simples.
Articles Published Today:
A Question of Tactics – October 2013, by Mihail Vladimirov.
Best/Most Interesting Posts Today:
Maradoo made some interesting points about how being amongst the top 4 group rather than outside it and trying to crash in has a significant psychological effect on our games against the other contenders, starting with Arsenal in November:
So instead of visiting a high flying Chelsea and City, who are 10-15 points above us and disappearing into the distance for example, we may be ahead of one or both of them and able to play a containing game (like BR has been honing this season) and come away with some hard earned points because they actually need to win far more than we do.

The fan base will be pleased with a point here and there instead of last season where we had this monkey on our backs the whole season because we couldn't beat a big side, thus, allowing us a bit of breathing space to suffer a defeat or two without everybody going mental.
Krishaldo posted a link to Brendan Rodgers' Points Per Game since the start of his tenure (PL games only). Krish's conclusion is that it "looks VERY promising."
Beez posted a table showing a table after the last 19 games – ie a half a season – played by Arsenal, Chelsea, Spurs and the two Manchester clubs as well as Liverpool. It shows Liverpool second, behind Arsenal ( as they are now), with the best 'goals for' and 'goals against' records (thus not surprisingly also the best GD!), as well as the joint highest number of Clean Sheets (with Man City) and the joint least defeats (two – both against Southampton!) with Arsenal.
As Beez pointed out:
By coincidence, this covers exactly the period from Coutinho's first start onwards. It seems having a good squad works wonders for getting good results… who knew? 
Maradoo again, and this time he argued that "there are almost no teams in England who press effectively", and that the recipe for Utd's success in recent years has been "Brilliant Stopper/Very powerful and technical central defence/Very powerful and technical forward line.
We are in a similar, albeit not quite so evolved, position ."