By Paul Tomkins.
Are transfer windows getting ever harder to endure? Is it that the nature of transfer reporting and speculation has changed, or merely our perceptions? Why has this summer seen fans feeling so incredibly unhinged?
Clearly things are much different to twenty years ago, but they even feel different to five years ago, and possibly even two years ago.
Before the advent of the Premier League, the summer sports pages were bereft of club football, unless a deal had been completed or a manager sacked or appointed. I remember reading my parents' newspapers, hungry for information on the Reds, and finding nothing but cricket reports and horse racing results. If I was lucky, there might be the score from one of Liverpool's pre-season friendlies, although there was no chance of actually seeing any of the action unless you were there (which often seemed to mean Norway).
Come forward to 2013, and it is pure insanity. The speculation, spread across the national media and hundreds of specialist football websites, in addition to radio and TV stations, is simply mind-blowing. Hopes are raised and dashed on a daily basis, with Twitter feeding the frenzy. The news used to be daily; now it's updated by the second, with any given minute on social media sites providing the full range of emotions between optimism and pessimism, light and dark, hope and despair.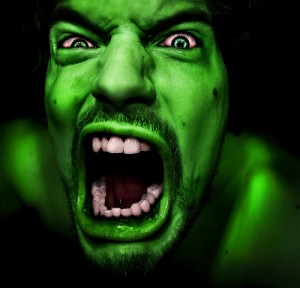 There is so much bullshit that it's hard to know what to believe. In amongst the honest journalists trying to report genuine transfer information are myriad flimflam merchants, knowing that they'll get lots of hits to their website or followers on Twitter if they invent something juicy.
And even those genuinely 'in the know' (ITK to the Twitter world) often get stuff wrong, either because a deal collapses before it got close to being finalised – and therefore looks false – or because their trustworthy contacts were led down the garden path by someone looking to make mischief. Asking journalists to name their source is like asking Coca Cola to release its recipe; however, this code of conduct means that people can invent sources, too.
Mischief making is often connected to players – usually it's the work of their agent – and their motive is often to earn their client a pay rise by suggesting that other clubs are in for the star, which, in turn, is designed to scare his current employer into renegotiating his deal. Other times they want to move their client on, so that they all get a share of the transfer fee, on top of the player's likely pay rise. We know that this happens all the time, hundreds of times a day across Europe, but we just don't know on a case-to-case basis if it's what is happening as far as the deal we're hopeful about is concerned. We don't know what's true or false, because often everything looks and sounds the same.
In time it usually becomes clearer, but it doesn't help that the football clubs themselves are also briefing the media, to add fuel to – or to try and extinguish – the fires. The clubs may be telling the truth, but it's also in their interests, if a deal is being played out in the media, to create a few smokescreens. Equally, other clubs will leak information, to create a bidding war. All this does is leave the average fan feeling like his or her head has been tumble-dried.
It's hard for well-adjusted people to navigate the maelstrom of transfer hysteria, which squalls around us, so for those who don't have things in perspective – and that applies to us all at some point (but for some people it's constant) – it can feel like being accidentally trapped in a ward like the one from One Flew Over the Cuckoo's Nest.
As part of this hysteria, FSG have come in for a lot of stick, and I'm not sure it's been deserved. Equally, I'm not sure that it hasn't.
It's hard to know how much a club has to spend, with net and gross figures from transfers telling only part of the story, albeit with net figures more reliable than gross. FSG have increased revenue in certain areas, but the lack of Champions League football has taken tens of millions from the annual coffers.
By all accounts the club made a £24m bid for Henrik Mkhitaryan, but he chose one of the best teams in Europe last season. No matter how much "bigger" Liverpool may be than some of the clubs they are competing with over such players (or how much bigger they are perceived to be), its history won't guarantee signings. It can help, of course, but there are many other factors, not least currently being in the Champions League, which has two attractions to a player: obviously it means actually playing in the Champions League, but it also confirms, with a pretty high rate of accuracy, that they're joining a very strong team. Manchester City, for example, were able to bypass this by paying new signings £200k a week, which proves they mean business. Liverpool cannot do that.
On top of the importance of actually participating in Europe's highest profile competition – the World Cup to the Europa League's Confederations Cup in terms of prestige – the income from the Champions League helps support those bigger wage structures, which is essential if you are not working to the billionaire benefactor model.
Liverpool were also prepared to pay over £20m for Atletico's Diego Costa, but he simply put pen to paper on a new deal in Madrid. So it's not like big bids, by the Reds' standards, haven't been made.
The hysteria became truly febrile when Liverpool did not match Spurs' £30m offer for Willian, even though within hours Chelsea gazumped their rivals for the winger's signature. FSG were accused of being stingy for not making a player who was hardly a household name in England the club's second most expensive signing ever. Most fans hadn't even heard of him two days earlier.
Willian may well prove to be worth the money, but £30m is a lot for a player with little major experience (just two caps for Brazil by the age of 25, and a career spent outside of the big leagues), and if Liverpool's hierarchy thought it was too much, why get upset? For roughly a quarter of the price, the transfer committee had procured Philippe Coutinho, who, aged just 20 at the time, had just one fewer Brazil cap, and bags of experience in Italy and Spain.
You won't get bargains like that very often, and sometimes you have to accept overpaying to fill a void, but that doesn't mean entering into auctions. You can always go above what you think a player is worth, but you have to have a cut-off point in mind.
FSG have overpaid for players, with Carroll and Downing prime examples in 2011. And that didn't go so well. Carroll himself wasn't helped by suddenly being a £35m player; the pressure was immense, whereas if he'd cost £15m he'd have been under far less scrutiny.
Arguably Henderson and Allen, even though I'm optimistic about both relatively young players, also cost more than they were worth, particularly if compared with some of the other players to arrive in the past 18 months. But history seems to suggest that FSG have also 'underpaid' for players (Coutinho, Suarez, Sturridge), and even though all fans want their club's owners to dig deep when necessary, there's a lot to be said for not making the kind of dick-swinging marquee signings that a lot of clubs (often called Real Madrid) make, where common sense is left at the door.
Evidence
On the evidence so far, Liverpool's transfer dealings in 2013 have been superb. Obviously most of that evidence relates to Sturridge and Coutinho, who have been consistently good since their arrival in January, with both playing key roles in the accumulation of maximum points so far, on top of being a big success in the back-end of last season.
But Simon Mignolet, despite a few nervy moments, has already made stunning late saves worth four points from just two games, and gained a pair of clean sheets in the process. As one of Pepe Reina's biggest fans, letting the Spanish keeper go out on loan was initially hard to understand, but a fee can come next summer if Mignolet proves to be worth the £9m spent; on the early evidence the Belgian has looked a better shot-stopper than post-2010 Reina, and so far you'd have to say, albeit with a cache of caveats, that it appears a wise move for all concerned.
So, are FSG failing to spend money, as some say?
A few days ago the ever-reliable Dan Kennett went to transfermarkt and got the data for all transfers since 2010/11 for the 11 ever-present clubs in the Premier League, up to and including this summer. His figures are below.
Gross
| | |
| --- | --- |
| Since 2010/11 | Gross |
| Man City | 396.3 |
| Chelsea | 335.6 |
| Liverpool | 227.3 |
| Spurs | 156.4 |
| Man Utd | 145 |
| Arsenal | 124.4 |
| Sunderland | 106 |
| Villa | 86.2 |
| Newcastle | 65.2 |
| Stoke | 64.4 |
| Everton | 36.6 |
And Net
| | |
| --- | --- |
| Since 2010/11 | Net |
| Man City | 289.8 |
| Chelsea | 265.7 |
| Man Utd | 101.8 |
| Liverpool | 81.5 |
| Stoke | 56.1 |
| Spurs | 32.7 |
| Sunderland | 19.6 |
| Villa | 15.1 |
| Newcastle | 0.6 |
| Everton | -9.3 |
| Arsenal | -15 |
…
Gross spend is misleading, because you could sell your entire team for £300m, buy two £50m strikers and say "look, we spent £100m!". Net spend is better, as it takes into account what you've sold, but it can also present problems: not least, what if you don't have a lot of saleable assets when you arrive at a club, whether as manager or owners? Net spend always needs a cut-off point, but what happened prior to that point, and how did it affect what followed?
In terms of their transfer values, FSG were lucky to inherit a squad that contained players like Torres and Mascherano, even if those players wanted out. They wanted out partly because FSG also inherited the limited, uninspiring Roy Hodgson, with no Champions League football and a lack of vision from those in positions of power.
But the £70m received for those two players, on top of other departures, was not brilliantly reinvested, in part due to FSG's own appointment of Damien Comolli (clearly their call) and Kenny Dalglish, who was the fans' choice to replace Hodgson (at least on a short-term basis). Despite that, Luis Suarez is currently worth twice what was paid in January 2011, so it's not like there weren't good decisions in there, too.
Comolli is an interesting one, as I thought his overall buying at Spurs was successful. But as with a lot of people who work behind the scenes, it was hard to prove whether it was he, the scouts or Daniel Levy who provided the real vision. Often everyone takes credit, but just how much is merited to each party is debatable.
But when it came to Berbatov, Modric and Bale, he was at the very least involved in three superb purchases, where a quite astonishing profit stands to be made – a total of £110m on the three if Bale moves to Real Madrid. No club should be afraid of selling its best players overseas if someone wants to pay a ludicrous fee. Bale, with no experience of a foreign culture or a mega-pressure environment, is grossly overvalued right now, but Spurs must be laughing. He's an excellent player, but he's half what Ronaldo was when he moved to Spain, and the player was from that area of the world to start with.
As Dan's figures show, FSG's investment seems healthy enough to me, without it being extravagant. Some parallels have been drawn with Hicks and Gillett, but they were two men at war with each other, trying to make it up as they went along; two idiots, pulling in different directions. Hicks and Gillett cut transfer spending in 2009, at a time when Liverpool were still in the Champions League.
To put it into context, I think back to the emails I received from Jeff Reed, before TTT was created in September 2009. Jeff is of an age that you'd politely call "veteran", and he's a well-travelled American who has supported Liverpool for many decades. In 2008 he began emailing me, on a regular basis, with stories from the American press about the troubles Hicks and Gillett were experiencing with their US sporting franchises, which were in a mess.
When TTT was created four years ago, I made Jeff an honorary subscriber, because he was so well informed. Since then he has regularly posted wise updates in the comments section, and he was the first source of information many of us had about FSG (or NESV as they then were).
To him, they were like night and day with our previous American owners; the cowboys, as they became known. He posted articles from the American media, which showed FSG's success on the pitch and their popularity off it, contrasting with the untrustworthy views from across the pond on Hicks and Gillett. Since then FSG have had some rocky times in Boston, too, but they have proved that they can run successful sporting institutions. They just need to learn about football, which they will be doing all the time.
At Boston, FSG haven't been afraid to spend big. But equally, they try to find other solutions, which helped in them winning the Sox's first titles in almost 90 years. They make clangers, just like anyone else, but they dispensed with some big names before this season and tried a new approach, and had what I believe to be their best ever start. In that sense, there are some parallels with Liverpool winning the first two games, although the Reds (as in shorts and tops, not socks) may find it harder to maintain in the face of the überwealth of United, City and Chelsea. In American sport you can beat the payroll, but here it's much harder.
Last summer I wasn't sure that they had made the right decision in sacking Kenny Dalglish (an emotive subject for any Liverpool fan over the age of 30; I can never be truly objective about King Kenny) and appointing the inexperienced Brendan Rodgers, particularly how poorly the team performed in those first four or five months, with the manager seeming uncomfortable.
But since the turn of the year Liverpool have been better on the eye and even better on the scoreboard. Rodgers still has a lot to prove, as do FSG, but you cannot look at this calendar year and be anything other than impressed. It's almost two points per game since New Year's Day, and I believe no-one has outscored Rodgers' side over that period of time.
It's now seen as a bad thing that Liverpool are signing players like Aly Cissokho and, potentially, Victor Moses on loan; a sign of stinginess. But while I'd rather the loan system was scrapped (as it encourages the richest clubs to snap up all the talent and then loan it out, as Chelsea do with about 20 players a season), it's also true that while it exists it needs to be taken advantage of. But a perception can be that only rejects are loanees, and therefore to be avoided.
The thing is, 12 months ago Sturridge and Coutinho were rejects, too.
And right now, with Suarez suspended, they are probably Liverpool's best two players. Four years ago, AC Milan were willing to pay around £12m for a 21-year-old Cissokho, but he joined Lyon, who reached the Champions League semi-finals, and he subsequently became a French international.
Just over a year ago, Victor Moses looked a player worth £15m. Like Sturridge, he went to Chelsea and was not really trusted – in both cases there were far more expensive players guaranteed games – although Rafa Benítez gave him a bit more of a role in the side during his successful stint in the second half of last season.
To get Moses for a season, to test how he does without the risk of a sizeable fee, seems a no-brainer. I'm not saying that this should be the limit of the club's ambition – and with £24m already bid on a single player this summer, it probably isn't – but it seems eminently sensible. The player, still only 22, scored 10 goals for Chelsea last season, having grown in stature at Wigan. Like Coutinho and Sturridge, he has experience of a big club, as does Cissokho – at least in the context of French football (and Valencia are one of Spain's biggest). He knows what it's like to be expected to win games on a regular basis.
I fully agree with the idea that fans want to see a club's excess money going into the team, not gaining interest in the bank. But as I said earlier, it's hard to know what the budgets are, beyond guessing in a crude way. I don't wish to be seen as an FSG defender – I was happy to have had some limited access to John Henry until last summer, which helped me understand how he operated – but I'm equally happy to have some distance from the club, which helps protect my objectivity.
I like Mr Henry, but I wouldn't want to vouch for him or FSG beyond a certain point, as I don't know if their true intentions are the same as their stated intentions. I certainly never got the impression they were looking to sell, but it's possible to sense some frustration from the principle owner with regard to FFP, given that FSG planned to bring success by playing within fairer rules; whereas it now seems those rules may be ignored.
I'd be happy with fan ownership, provided that it wasn't just a mass of squabbling supporters (I still have nightmares of decisions resembling a Twitter debate). The alternative is a sugar daddy, but while we'd all enjoy the spending, there's the Anzhi worry, when the owner decides to sell everything as he's fed up. And other clubs will always be able to say that success was bought, often by the wealth of very shady characters. (Although these days, with two of the top three clubs owned by sugar daddies, and the third being the financial behemoth that is United, it seems that 4th place is all that's up for grabs, unless you can find your own über-wealth.)
By all means retain some cynicism about the owners, given the motto of once bitten, twice shy; but equally, don't idly project the failings of former owners from the same country onto their successors.
So far the dealings of 2013 have looked like the right way to run a club. The team, and the squad, is improving, and the club is being run within its means. Young, hungry players are being snapped up, but there's also room to sign a 32-year-old still full of enthusiasm. Kolo Toure is yet another reject, unwanted by a big club, and yet he's looked as good as anyone in the first two games of the season. He's been monstrously good.
Spurs have shown that you can break into the top four by selling players, as long as you reinvest wisely. Liverpool can do the same, although Spurs, along with Arsenal, will provide tough competition, and the top three are so far ahead in terms of experience and squad cost that I see them as hard to finish above.
Still, as long as the club moves forward this season, and gets around 70 points, I'm not sure we can ask for a lot more.