By Jagdesh Singh (TTT subscriber Aquaman) and Andrew Beasley.
As we approach the end of Rodgers' first full season as Liverpool Football Club manager, Jagdesh came up with the idea of this Report Card to assess how Brendan's done in his first year, and asked for Beez's and Paul's support and involvement.
We're using TTT as the platform to host the questions and analysis, although it's open to anyone out there – this is not a Subscriber-only project – so feel free to share the link to this page, as with any Free TTT material.
Here's Jagdesh's intro:
I think it's safe to surmise that the majority of us recognised from the onset how huge a job this was for Rodgers, right after Kenny's second stint. Many aspects of the Liverpool FC management mantle can certainly weigh down on a young and inexperienced manager like Rodgers – aspects such as managing a club with the traditions, heritage, expectations and stature of LFC, and being compared to great managers before him under very different circumstances.
There are a few ways of assessing how he has managed the club, on the pitch and off the pitch, that brought us the results before us now. We certainly don't know which is the best way to do this but we've got an idea on charting some criteria to managing the club throughout the season.
We discreetly understand that there are probably three major camps within the LFC Supporting population domains. Quite obviously, they are:
1. 'Pro-Rodgers' camp
2. 'Need a better replacement' camp. You could say the 'Kenny should stay' camp can fit quite snugly in this camp.
3. 'Can't decide just yet' camp
Each camp would assess Rodgers' season differently depending on their bias leanings. We think it would be an interesting exercise to see what the average consensus is, as well as the median. More importantly, we think we could make this assessment an objective one that hopefully tries to capture the general mood towards Rodgers' report card. We've devised a survey, with hopes of collating as many inputs as possible within as many quarters of the three camps mentioned above.
From a high level, this survey attempts to understand, in a report card fashion of ratings from A to E:
1. How Rodgers fared in all competition campaigns we were involved in
2. The development of players under his stewardship
3. Transfers under his stewardship
4. His game tactics
5. His handling of off-pitch matters
Participation in this survey is opened to all interested in providing us with sufficient data to analyse what we, the supporters, think and believe Rodgers' Report Card should be. We will be hoping to consolidate the results of the survey a week after the season ends.
It's interesting to speculate on whether this series of Key Performance Indicators might also replicate in some small way what some gentlemen out Boston-way might be doing around about now to achieve the same assessment. Wonder whether we'll come up with similar results?
The survey will attempt to understand what the current perception we, as LFC fans, have on Brendan Rodgers and how  we rate him so far in his first season.
When answering the questions, you can rely on your instinct or any data you deem relevant to construct your answers.
Anyway, the link to the Report Card – a matrix of KPIs – is here:
Feel free to share via any social media you deem relevant.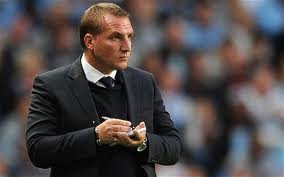 "How am I doing?"