By Daniel Rhodes.
When it comes to total shots per game, Liverpool have racked up more than any other team in Europe. That equates to five more than Barcelona, every single match. Only Juventus, Real Madrid and Tottenham come close to the Reds. (Data correct up until the 1st March 2013.)
At home this season, Liverpool average 23 shots per game according to Who Scored and rank top of all the teams in Europe's major leagues. Manchester United ranks a lowly 22nd with 16.2 shots per game at Old Trafford; however, Ferguson's team have collected 36 out of 39 points (92% of points available or 2.76 points per game) whereas Rodgers' Liverpool won just 24 out of 42 points at Anfield (57% or 1.71ppg). The same trend is true away from home.
There was also another stat, read to me by Paul in a Liverpool pub after the Swansea match, that claimed we had more attempts on goal (or shots) in that one match (35) than any other team in any other game in Europe's major leagues this season. Quite an achievement, even if we only get three points, and Laudrup did rest his defence and top scorer. Of course, Luis Suarez is a one-man shooting machine, who doesn't even need a first invitation to shoot, let alone a second.
My shock was compounded the next day when completing the stats round-up; I discovered Liverpool had 22 attempts in the first half and only 13 in the second. My perception was the other way round. I thought we controlled the game first half, and battered them in the second. So I thought I'd take a closer look. Watch the game again, and take a screenshot at the moment each shot was taken. Then try and decide if this was the best option at the time. I've included a poll on some of the shots, to try and gage the opinion of TTTers. I was going to look at various shots, from various games but after watching the game again, I'm fairly confident this small sample, from one match, in one season, provides enough evidence to at least address some of the more persistent problems Liverpool have been having when it comes to taking the right shot, at the right time. It's useless topping the shots on goal table, if you're converting less than anyone else in the league.
I think we'll discover a number of occasions when taking a shot on goal was the wrong option, just to lay my bias on the table from the beginning. I've been frustrated by this issue for over 18 months now. We seem to control games, have many more attempts on goal, but still continue to be wildly inconsistent in terms of results. It will also provide a little insight into the fascinating world of manual stat collection, and how the definitions can be tricky. I counted nine Clear Cut Chances, Opta counted six. That will also be added to the poll, to see if we fans think differently to the professionals.
Each shot slide will have the name of the scorer, the result of the shot (on target, off target, blocked), whether it is a Clear Cut Chance or not and my own answer to the simple question: should he shoot? I've kept it as simple as possible because there are so many different factors that go into the decision to shoot. Primarily, is it a clear instruction from the manager to shoot on sight?
Next, do you see a better option? Either trying to beat a defender or pass to a team mate, in that split second? Finally, are you a selfish player? There are more factors, and it could be a number of them working together at the same time. Nevertheless, I'd rather stick to one option for each slide and poll. Although I will expand on a few of them (particularly the shots that shouldn't have been taken), the specific job of weighing up the various options each player had (with a degree of credibility), in each scenario, is one for the ex-strikers in the comments section to explore. I was a goalkeeper; I didn't have 'vision' and nor was I ever clinical.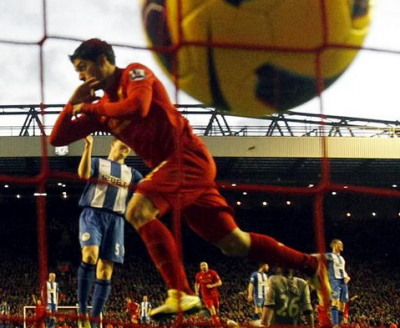 This article is for Subscribers only.
[ttt-subscribe-article]