By Si Steers.
It is not surprising that the default position of a lot of Liverpool fans these days is one of negativity and pessimism. What the football club and fan base have been through in recent years has cut deep; it has created an almost default cynicism in reaction to every decision [and even every statement – Ed] that the club makes. It turns mistakes into disasters, creating a clear divide between some sections of the fan base and the people running the club.
The current factions within the fan base are little to do with anybody at the club right now. After almost seeing the club destroyed by American 'vultures' more interested in profit than success, it is natural that supporters will remain deeply wary of American owners that want to see a return on the club, and understandably so.
But there is a danger that assuming the worst is becoming an unwanted part of the club's culture. Those supporters who worked tirelessly to rid the club of Hicks and Gillett are now in a mindset that is looking for signs that any owner is of similar ilk. The mistakes that have been made by the current owners have been used to fuel a narrative that they are taking the club backwards, that they have no ambition. But neither of those positions is based on fact; they are based on perception and a subjective verdict of actions to date.
The difficulty the owners have at Liverpool is that perception is what drives opinion for football fans. Decisions are taken at face value, and rumour is taken as fact. This makes the decision-making process a complex one. The sacking of Dalglish was a huge risk by the owners: it put 'at risk' the relationship they have with the lifeblood of the support – the 'traditionalist' fans.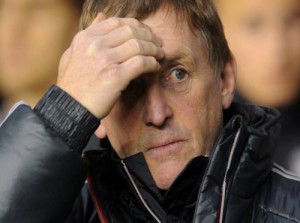 It is that section of the fan base that is such a key stakeholder in the club's narrative. The traditionalist support has an influential voice across the fan base. The commercialisation of a football club built on Scouse cultural values such as community, tradition, non-conformity and a strong identity is a difficult transition. Modern day football is about everything Liverpool is not.
That is why it is critical that you keep the traditionalist support on side. The sacking of Dalglish will have caused huge damage to trust amongst those fans, and mobilised those opinions that believe the club is drifting into mediocrity.
Fact not fiction should lead the narrative
What the club needs to do is to take ownership of the narrative away from supporters; far too often rumours are allowed to lead the narrative, as is ill-informed perception. It is time that the club took ownership over its own story. Under FSG, Liverpool Football Club is on a journey. By appointing Brendan Rodgers they are investing in a long term footballing strategy.
The mechanics of that strategy need to be better articulated to supporters: what does success look like, how long will it take, and how will we get there? That is what supporters want to know and understand. How will that influence player recruitment? What are the reasons we have reduced the wage bill? How will that benefit the club going forward?
Perception is such a critical factor in influencing opinion, an example being the perception the owners are cutting costs due to a lack of ambition. Could it actually be they are reducing an unsustainable wage bill so that rather than spending 70p in the pound on wages, they get closer to 55p, freeing up profit that will give the club more capital to invest in transfer fees? That is far more likely the reality; but why is it that 'sell to buy', 'cutting costs' and 'no ambition' currently form so much of the narrative?
The club have to find a way of sharing the fact over the fiction. There is currently a build process going on at Liverpool that is setting the club on a course of sustainability. As part of that process, certain decisions will be perceived as taking a backwards step or a lack of ambition. But this is where the club is failing at present; they are not providing context behind some decisions that are planning for long term success.
This is where the lack of leadership at the club is highlighted. Until the club has a leader capable of executing the strategy and getting people to buy into it, the critical voices in the fan base will only get louder. The leader in any business is the person whose role it is to lay out the vision. Whilst Rodgers may have done that on the footballing side, until the business and footballing journey are also articulated into a single and credible story, the perception of 'no ambition' will always be the default position when we are not competing at the top end of the league.
Rafa or Rodgers?
It is understandable that so many Liverpool fans are bewildered by the decision not to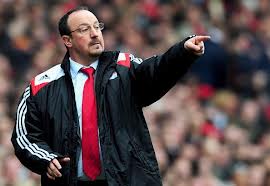 approach Rafa Benitez for the manager's role in the summer. As a proven winner and a world class manager, he has the credentials that we aspire to. He also loves the football club. His arrival at Chelsea may cast a shadow over Rodgers at Liverpool – in the way that a successful Rafa may cause an envious eye over at Stamford Bridge – despite the resources and success metrics being on a different scale [or does it lift a shadow? – Ed].
But the key point on Benitez at Liverpool is this: in the eyes of many supporters, Benitez is a legend, held in similar esteem to Dalglish. Despite leaving the club in 2010, his influence on Liverpool supporters is still powerful. Many Liverpool fans revere Benitez and his genius – and after sacking one club legend appointed on fan pressure, it would have been an incredible risk for FSG to appoint Benitez.
Liverpool FC is in a different place now to where it was under Benitez. It is starting from further back than when he joined the club in 2004. Whilst his CV is a natural fit with a club that is aspiring to be the best, his history with the club and its supporters would be a red flag to any owner that believes in the devolution of power and is wary of any one person having huge influence.
There is little doubt that any Rafa return to Liverpool would tip the balance of power to a manager that has historically enjoyed total control at the club – and that is a risk that any owner would be anxious to mitigate; especially after submitting to pressure previously to appoint a club legend and facing the consequences when they wanted to take a new direction. If the owners are learning from mistakes, they will have realised that a clean break and looking forwards were a pre-requisite of the managerial appointment this summer, whilst still keeping true to the club's philosophy and traditions.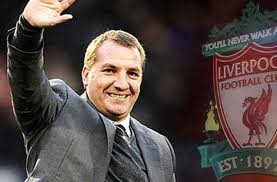 I think Rodgers is the right appointment for the club; but it is unfair to judge him against Rafa Benitez or Kenny Dalglish. He is just starting his career at the club, yet he is being judged against metrics that are not aligned to reality. Benitez inherited CL football, Rodgers has not. He needs patience and for supporters to give him the time he needs to grow the club.
We don't necessarily need a potential European Cup winning manager right now. What we need is somebody that has real ambition, is committed to the culture, values and footballing philosophy at the club, and is patient enough to grow at a sustainable pace. Rodgers isn't the finished article – at least not yet – but he is brave, ambitious and a complete break from our complex and illustrious past. And in my view that is exactly what the club needed.
We didn't appoint him for his track record or what he has achieved – we appointed him for what we think he can achieve, what he can become, if given the right environment, support and backing. We appointed him to grow with the club – not to deliver instant success. We appointed him to build something.
We wanted a fresh start, fresh ideas and a new Liverpool, built on the same traditions and culture as the old one but fit for the modern game. And the only way to do that is to break away from the past.
One club culture
Over the years we have been at our strongest when we have been united behind a common goal. Our unity has always been our strength; we need to find a way to re-discover the culture that made us the dominant force in football.
One of the first steps to that goal is to realign fan expectation with reality. The reality at the football club right now is we are a long way behind clubs that have been building towards the same aims as we aspire to for much longer. They have better foundations in place, and they have more maturity both on the pitch and off it. Throw in a couple of billionaires and the task gets even harder.
FSG – like 99% of sensible owners – will not throw money at deficit spending – as the summer of 2011 showed, bankrolling a big outlay doesn't guarantee league success or progress. If you deficit spend and it doesn't bring instant success, it is not a sustainable way to build a football club.
So what we spend is what we earn. And what we earn only goes so far; it isn't enough to invest in the established players we need to challenge the top four right now. So, we have to build from the bottom up.
Whether supporters agree or not, that is the reality of where the club is now at. It cannot change. FSG are a business with investors; Liverpool is not a toy to them. Any further cash injection will dilute the initial investment they made. That isn't what they signed up to – and there was not a huge queue behind them waiting with a blank cheque book.
Whilst the 'now' might be painful for Liverpool supporters, it is a process that we have to go through, we have needed to go through for some time. We have been hanging on to the coat tails of our rivals on a model of unsustainable debt for far too long. With the right business decisions the club has the potential to generate resources that can compete with our rivals.
But that cannot happen overnight; and the club needs a footballing strategy that will grow at the same pace. The business side of the club and footballing operation are absolutely intertwined. One cannot grow without the other.
That is why it is so important that there is some context applied to decisions the owners are making right now. They may not know football well, but they do have a good track record in business. That is where they can and will add real value to the club over time – building the right business environment for the football people to succeed.
This is the foundation on which the culture of the club has to build: a journey of growth. It cannot happen any other way (unless FSG sell to an equity rich investor – which is akin to a footballing lottery win. They don't happen often and carry risks as well.)
Will they stay or go?
One rumour that is fuelling the narrative at the moment is that FSG are actively looking to sell the club, that they have bitten off more than they can chew and want out. The fact is, only people within FSG know if there is any truth in that. But if you are looking for signs that is the case, they don't point to an imminent sale.
In the summer of 2010 Liverpool were priming themselves for sale. Appointing Hodgson, signing Cole, there was an attempt to dress the club up to potential investors. In the summer of 2012 the owners took brave decisions to appoint a young, unproven manager with great ideas and ideology. If they were actively looking to sell, retaining Dalglish would have been an easier option.
By appointing Rodgers in the summer, in my view the owners committed themselves to the long haul. There is little doubt that they have taken on a far bigger project than they initially had realised; but they have been given little leverage by supporters as they have tried to adapt to that. All supporters know that mistakes have been made, but FSG need to be given time and patience to correct them.
In my opinion the ideal owners for Liverpool are owners that are going to leverage the commercial potential within the club, take sensible and sustainable decisions on the big ticket issues such as the stadium – even if they take time, and are committed to investing resources back into the club.
Whilst mistakes have been made and there is a lot of work to do, the owners we currently have tick many of those boxes. Does that justify a position of default cynicism? Only if we let what has happened in the past dictate our future.
Working with the owners rather than against them for the time they are here is critical to the club progressing. Constructive debate and criticism helps to improve – but seeking or interpreting signs that fuel an overly critical narrative does little to help the club or supporters move forward.
And getting behind the manager and team is what Liverpool supporters used to do better than any other football club. This season was always going to be difficult to navigate; there are no surprises so far. If we fall into the trap of judging Rodgers on the 'now' then he will be written off before he has even started (perhaps he already has by some).
If you can cut through the noise and the complex politics that surround Liverpool Football Club, there are as many reasons for optimism as pessimism.