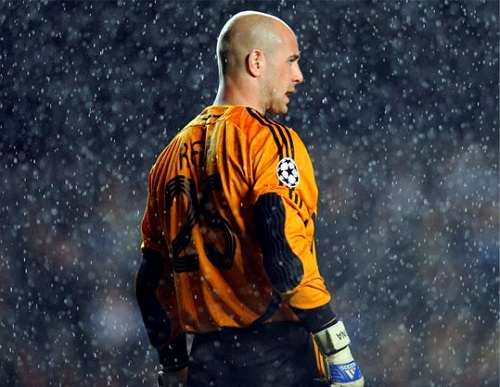 By TTT Subscriber Krishen Bhautoo.
A huge amount has been written recently about the style of play that Brendan Rodgers is bringing to Liverpool. The verve of the team seems to just about be clicking into place, and for many of the players, the penny may finally be dropping. Steven Gerrard for example, seems to be switching his more 'dynamic' passing style (that we saw against Arsenal) to a more pragmatic and patient approach. The same can be said of Carragher. I remember when he came on versus Man United and he did quite a tidy turn whilst under pressure on the left to turn back and give a simple pass to Reina.
Suarez has also seemed to remember which way round his boots go on. Whilst his shooting accuracy has dropped from 44% last season to 37% this season, he is taking shots more often (every 18 minutes as opposed to every 24 minutes last year) and has increased his conversion rate to 17% from 10%. Tottenham achieved a 13% conversion rate last term (stats from EPL Index).
Then we come to the introduction of the youngsters. Sterling, Suso and Wisdom are 17, 18 and 19 years old respectively. And all of them look like they have been in the team for months, if not years.
Even the new signings have settled. Assaidi looks a bag of tricks and has done more in three appearances than Downing did all last season (perhaps a tad harsh on the Yorkshireman, but difficult to argue with). Sahin looks to be coming back to fitness with three goals in two games, intelligent movement and 'Xabi-esque' ability to pass the ball. Borini has a Kuyt-like quality – the eternal worker who never gives up. Whilst his finishing has been suspect, I believe this will improve as he gets used to the league and the whole team learns the new system. Then finally there is the jewel in the transfer crown; Allen. What a player he has been. Spoken by Xavi, but could so easily apply to our new number 24:
"I pass and I move, I help you, I look for you, I stop, I raise my head, I look and, above all, I open up the pitch. I defend with the ball. Once I have the ball, I pass it. I use the spaces, I pause, I turn, I look for one-twos and double passes."
Unfortunately, the back slapping seems to stop when we come to Reina (and, in fairness, Skrtel). The Spaniard has dipped in form dramatically over the last few seasons. Andrew Beasley (aka Beez) wrote an excellent piece on his blog: The Decline of Pepe Reina. Here he sums up how Pepe has performed under the tutelage of different managers and goalkeeping coaches.
What I wanted to investigate was how he performs in comparison to the better 'keepers in the league. Is it Pepe getting 'worse' or are opponents getting better? The only way to see for certain is to compare how he has done in relation to his (top four challenging) peers.
The rest of this post is for Subscribers only.
[ttt-subscribe-article]