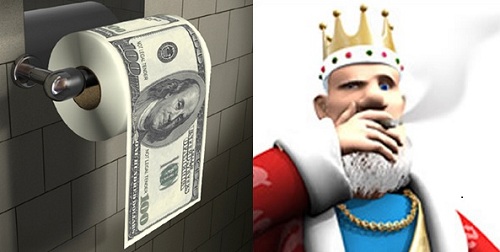 By Krishen Bhautoo.
A couple of months ago, Andrew Beasley (Beez on TTT) wrote a post on his blog, Liverpool's Wasted Wages. It stated that:
"Jamie Carragher, Steven Gerrard, Alberto Aquilani, Joe Cole, Maxi Rodriguez and Dirk Kuyt account for a whopping 25% of Liverpool's total wage bill."
A mind-boggling stat I thought, especially when you consider that two of those players weren't even at the club last season, three of those players have now left the club, Cole is there to make up the numbers, Carragher is third (or arguably even fourth) choice centre back and Gerrard has been less than available (only played 35.9% of Premier League minutes last season – another stat stolen from Beez!).
This led me to think about how much over the years we have wasted on 'flop' transfers. What was our 'flop rate' and which manager is 'Top of the Flops'? And in the interests of balance, who has been the 'Transfer Tycoon'?
Paul has very kindly donated some of his TPI data for this piece (thanks Paul!) so we are able to look at all of our transfers who have made at least one Premier League start for us, all the way back to the commencement of the Premier League.  Thankfully, Paul [but mainly Graeme Riley – PT] has already done the work in converting previous transfers to 2011 prices.
Obviously I have omitted Brendan Rodgers as (at the time of putting together the data for this piece) he has only signed Fabio Borini, Joe Allen and Oussama Assaidi (plus Nuri Sahin on loan), and there is no way we could judge whether they are flops or not yet.
From 1991 to 2011, we signed 121 players for a combined fee of just under £935m in Current Transfer Purchase Price (all prices quoted from here on in will be the CTPP) and sales of £566m, which equates to a 'loss' of £368m, and an average annual 'loss' of just over £18m per season. A brief break down of who has spent what is shown below.
This article is for Subscribers only.
[ttt-subscribe-article]