By Simon Steers.
Now that Jen Chang has been in situ for a few weeks, the way in which Liverpool will be managing the media and communications in general is starting to manifest itself. Jen has a big task on his hands at Liverpool; there is a politically complex culture amongst the fan base and few real friends in the mainstream media.
I believe it is Jen's role to define the organisational 'story' for Liverpool and to engage stakeholders on the club's journey. It will also be Jen's role to affect cultural change and develop messages that bring together the progressive and traditionalist view points.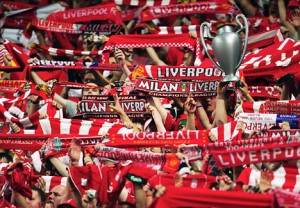 It has been an encouraging start. This is my take on some of the signs that point towards a more open, transparent and engaging media and communications strategy.
Rodgers the 'communicator'
In addition to being a progressive and exciting 'football' appointment, Brendan Rodgers has also shown himself to be an excellent communicator. He is a natural – and the combination of his style and charisma with a very well structured PR campaign has created a natural 'fit' into the culture of the club.
What has impressed me most about Rodgers is his ability to engage. His enthusiasm is infectious; he has immersed himself in the culture of the club and has said and done all the right things. He has also embraced the city. He has real presence and talks with authority – he has that elusive 'gravitas' that means you really do listen when he talks.
The rest of this post is for Subscribers only.
[ttt-subscribe-article]