By Paul Tomkins.
Young, talented, hungry, and not overpriced. That's a good start. Fabio Borini, the 21-year-old Italian striker, appears to be one of Brendan Rodgers' main targets. As with Gylfi Sigurdsson, Rodgers has worked with Borini twice before; in this case, at Chelsea's academy, then at Swansea. In this instance, Rodgers should get his man.
Small, lively, and starting to resemble a natural goalscorer, Liverpool would be paying under £10m for a full Italy international, who, once he broke into the Roma team last season, proved to be very prolific.
He has enough skill to play wide in a front three, and in theory would also work well off either Andy Carroll or Luis Suarez, neither of whom look to make the same kind of runs.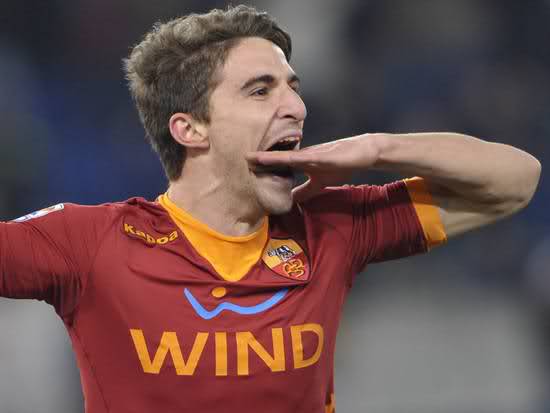 In 2009, at the start of Carlo Ancelotti's final season at Chelsea, the manager said:
"I think that the next period, we can put some of them in the first-team, players from the academy. I'm sure of that. Also, there's a young Italian who's very good though I don't want to say the name."
He was of course referring to Borini, who had just been included in Chelsea's squad for that night's Champions League tie at home to Porto. Borini got some league minutes under his belt that season, but not enough to convince him he'd be given enough chances at Stamford Bridge.
According to my TPIC coefficient, Italians have been the worst imports to the Premier League since 2000. While no individual should be judged based on a small selection of his countrymen's failings – after all, Rodgers adored Gianfranco Zola – it does beg the question about suitability; just as English players are not trusted in Italy, but one or two thrived out there.
The difference here is that Borini, unlike Alberto Aquilani, for example, was schooled in England.
Indeed, Borini speaks very highly of Brendan Rodgers from their time together at the Chelsea academy.
This post is for Subscribers only.
[ttt-subscribe-article]