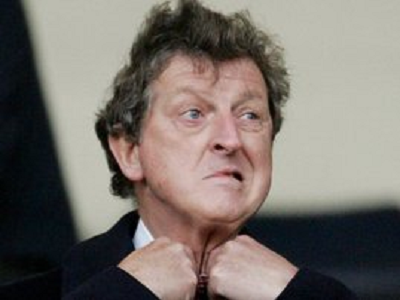 By Daniel Rhodes.
The England football manager, the English football team and the Quarter-Finals of a major tournament – a trio more familiar with each other than the Bee Gees or the Barcelona midfield – and yet again, despite our "heroic performances" and obviously our "courage" and let's not forget we "didn't let anyone down," the "root and branch post mortem" has now begun. Or it might have, had the England manager been, say, Italian. Instead, we have a broad range of platitudes, a large selection of clichés and the full array of journalistic techniques associated with the majority of English football writers. What we also have is a distinct lack of critical analysis.
Pre-tournament:
As long as the English players, boasting a host of top level honours and winners' medals, haven't "conned me [Hodgson] into thinking I am working with a good bunch" then Euro success, surely, would be just around the corner. England's Lions don't need goals because, according to Roy, he's "a pragmatic coach in the sense that I like to win and I know I can't win by asking my forwards to score three or four goals."
Picture the scene:
(After the Sweden match)
Roy: "What the **** was that Danny? The score was clearly two apiece. Did you not see my interview with the national media pre-tournament? I said, and I quote "I can't win by asking my forwards to score three or four goals." How hard is that to understand?

Danny Welbeck: "I didn't mean it"

Roy: "You're forgiven, this time, but next time we've scored twice in a match, irrespective of the game situation, do what Wayne does at nil nil; from six yards out… head it wide." 
We can't possibly blame Roy for any potential failure. The team, according to the press, are "certainly among the underdogs," despite inheriting and boasting the third highest squad, in terms of 'market value,' (according to Sporting Intelligence) at the tournament.
 The rest of this post is for subscribers only
[ttt-subscribe-article]