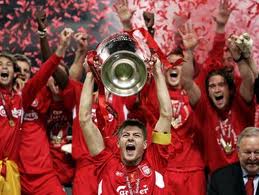 TTT subscriber Krishaldo – Krishen Bhautoo – looks at where and how Liverpool F.C. need to improve to challenge for a Champions League place.
When Kenny was relieved of his post at the end of the 2011/12 campaign, Tom Werner stated "results in the Premier League have been disappointing and we believe to build on the progress that has already been made, we need to make a change".
To put it another way; regardless of cup runs and success, we weren't even close to competing for the Champions League place that Liverpool Football Club needs to be in for financial growth.
If his dismissal were under the ownership of Messrs. Hicks and Gillett, I would be worried that it was all about the money. But under FSG, I firmly believe that a plan is in place, and Champions League qualification is a vital part of that plan. And they obviously felt that being 17 points from 4th (or almost 0.5 Points Per Game) was a huge chasm that required change to achieve this goal. Fresh young blood in the form of Brendan Rodgers has been seen as the answer.
The question which now stands is how much does Rodgers need to improve us to get us to into those Champions League places?
I've decided to look at this statistically, comparing our stats to Tottenham's for 2011/12. OK, they didn't actually qualify for the tournament due to Chelsea winning the trophy, but in almost any other season 4th would have been adequate.
The rest of this post is for subscribers only
[ttt-subscribe-article]