Young: not Aston Villa's Ashley, it seems, but given what we nearly ended up with last summer, thankfully not their Luke, either. No, this is the story of a reborn club that has its fair share of experienced players, and is now aggressively investing in the stars of tomorrow, many of whom can fit into the team today.
What a difference a year makes. Last summer, Roy Hodgson bought six players with an average age of 30. So far in 2011, if the Jordan Henderson deal is completed, the average age of three purchased full internationals will be 22.
Of course, aside from Hodgson's lack of vision (he seemed to be buying Fulham-standard players, intent on putting them into the XI ahead of better players), the new situation sums up a change in boardroom mentality.
Good young players are not as cheap as average, washed-up or down-on-their-luck older ones. Whereas Benítez spent an average of £6m on first team squad signings, and Hodgson just £3.5m, so far, in his second spell at the club, Dalglish is averaging a whopping £26m per purchase. This can't continue, obviously, but it's staggering all the same.
But of course, this has been due to good prices achieved when selling a trio of Benítez's buys: Torres, Babel and Ngog cost the club £33m, and, assuming that the young French striker goes to Sunderland as a £7m makeweight, will have recouped the Reds almost double, at £63m. (Even add a £7m loss on Aquilani, should he leave, and the Reds will still be in profit to the tune of £25m+ on four players to exit in 2011.)
The question now is whether Suarez, Carroll and Henderson improve the squad more than the alternative of keeping Torres, Babel and Ngog. With Torres fading, Babel failing to build on his early promise, and Ngog a gifted but incomplete striker, you'd suspect that they would. So far, Suarez has definitely improved on Torres (as he was last season), but the jury on the other two will remain out until next season.
The average age of Torres, Babel and Ngog when signed? Just under 21. This shows the wisdom in buying players at the right age.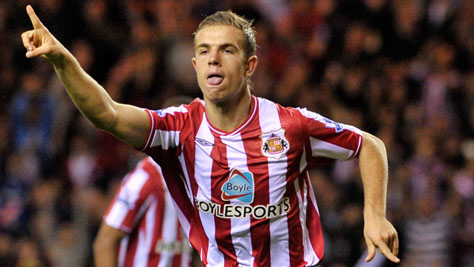 Also in this past week, five Liverpool starlets started for England U19s, and it may have been six had definite starter Jonjo Shelvey not been injured. This doesn't include the club's hottest English prospect, Raheem Sterling, who is still just 16, and therefore plays for the U17s.
But there's more.
This post is for Subscribers only.
[ttt-subscribe-article]