While it's understandable to want to be excited about Liverpool's transfer activity, I started to wonder if our preconceptions had any bearing on how good the player turned out to be in a red shirt.
Therefore, I asked a number of this site's more respected posters, scribes and authors to rank, out of 10, how excited they were when players were signed, and how they'd mark their subsequent contribution to the Red cause. If they performed better than anticipated, that equalled a positive score; perform worse, and it's a negative one. From these, overall averages were taken.
Given that it's not easy to remember exactly how you felt at a point in the distant past, I limited the survey to deals done between 1998 and 2010: 77 transfers in total. And while it's not intended to be an exact science, I thought it would help illustrate a point.
The most excited the panel got was 8.1, for Fernando Torres; clearly a great shudder of anticipation, on a par with hearing that Claudia Schiffer was about to knock on your door in ten minutes' time. The least excited ranked at 1.5, for the arrival of Jean-Michel Ferri; akin to looking forward to receiving an orange in your Christmas stocking.
Within reason, both of these players more-or-less lived up to expectations. Torres was slightly better than anticipated, and somehow, Ferri was worse (it was a satsuma, not an orange, and it was mouldy). But overall, there wasn't a great disparity between what we hoped for and what we got.
But ranking 2nd in terms of whetting our appetite was Harry Kewell. While he had his moments, he was a huge disappointment overall. Also in the top ten of those for whom we held out great hopes are Fernando Morientes, Jari Litmanen, Djibril Cissé, Alberto Aquilani and Emile Heskey. Just outside the top ten are Christian Ziege, Robbie Keane and Ryan Babel.
These all seemed like good signings at the time. In truth, none lived up to the hopes we held.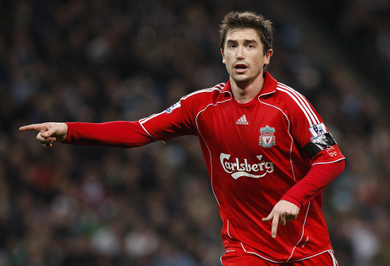 At the other end of the scale, we were not too keen on the signings of Paul Konchesky, Bernard Diomede, Erik Meijer and Andriy Voronin. None of them let us down; at least in terms of what we expected. They all offered little.
But players who ranked at less than 5 on the excitement-o-meter include Steve Finnan, Lucas Leiva, Gary McAllister, Daniel Agger, Fabio Aurelio and Alvaro Arbeloa. And, of course, below any of these, a certain little-known Finn, Sami Hyypia.
Overall, Hyypia had the greatest differential between what was expected and what was delivered: +6.3.
The biggest disappointment? Well, that dubious honour falls to Joe Cole. While Kewell at least had some good games, and some spells of form, in his single season to date, Cole has done next to nothing. While there wasn't exactly euphoria amid the scribes when he signed, they were still expecting a success.

As you can see, the overall average of expectation was 5.0, showing a fairly neutral figure, much like the 5.3 of what was delivered. The average differential was barely existent, at 0.3. Therefore, overall, we get more or less what we expect – just not from the individuals we expected if from. The law of averages evens it all out, and for every disappointment like Cole there's a Peter Crouch who delivered more than hoped.
(Note on Robbie Fowler: this was after his free transfer in 2006. Perhaps we expected the Fowler of old to reappear, or we were just happy to see him back, regardless of how he performed.)