Part One by Raffael Fernandes, Part Two by Paul Tomkins
Introduction
Barcelona are unique. Right now, everyone seems obsessed with mimicking the Catalan approach, in the hope that similar success will follow. But it's not about copying everything they do; it's about clubs finding their own way of doing things, based on some of the same solid principles.
This is about how Liverpool may already possess some of those essential traits, and be in the process of developing their own exciting vision.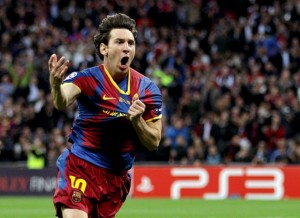 Part One, by Raffael Fernandes
Okay – before you stop doing whatever it was you were doing to fall off your chair in fits of laughter at the title of this article, I have a confession to make:
As a passionate Liverpool fan I have in the past been accused by friends of being outrageously biased towards my beloved team – overhyping our chances, exaggerating our achievements, and basically defending any action of any manager and player wearing the famous red shirt – something I vehemently deny (well, kind of…).
So when comparing today's Liverpool team to that of the modern-day Barcelona, who are still fresh from their Champions League Final mauling of Manchester Utd – I instantly knew I'd be setting myself up for extreme derision and abuse. Surely this is just another outlandish claim from a typically blinkered Liverpool fan?
How can Liverpool, who finished 6th and 7th in the last two premiership seasons, were on the brink of administration and aren't even close to be being the best team in England, be compared to a Barcelona team who have just won La Liga, the Champions League and arguably elevated themselves to the mantle of best club team ever?
Well, the answer is they can't. Even the most deluded fan would feel silly making such a comparison, but is there even a tiny grain of truth in that opening statement after all?
[PT: And no, it's not because Joe Cole "is as good as Messi"]
The similarities may surprise you.
Barcelona's success is undoubtedly based on three key factors:
This post is for Subscribers only.
[ttt-subscribe-article]