By Andrew Fanko. Chris (Rowland) recently wrote a really good piece looking at the different options available to the Reds in terms of where we play (Should We Stay Or Should We Go?), but which members of the current squad do we want to be still pulling on the shirt in the coming years – whether that's at a redeveloped Anfield, a new stadium all of our own or a shared arena with the Evertonians?
Views on the current squad's ability fluctuate wildly among the fanbase: a minority think we could challenge for the title if fortunate with form and injuries; another minority think we're a mid-table outfit that needs an almost complete overhaul; and I'd guess the majority view is that we have a handful of world-class players, a few more very good players, and some decent squad players good enough to see us finish between third and sixth in a full season under a quality manager (i.e. not after the first half of this season).
I'd like to examine each player in detail to see whether they merit being a part of what is undoubtedly a new era in L4. I've restricted it to players that have played competitively for the first team in 2010/11 as well as the two loanees who could reasonably expect regular first-team action (Insúa and Aquilani). We'll start with goalkeepers and defenders, and then subsequent articles will look at midfield and attack.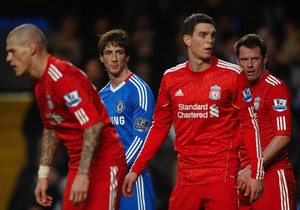 This post is for Subscribers only.
[ttt-subscribe-article]