Time? Money? Motivational speaking powers? Tactical nous? Eye for a player? Fans on their side? Friends in high places? Howard Webb on your side?
All of these are important to varying degrees. But there's something else; something that, to me, is more vital than any of the above.
You can be great without money, although that's increasingly rare. You can be great without time, if you get off to a good start and inherit a strong situation (Mourinho). You can mumble your words to the point where the players are laughing at you (Paisley), but you can still win loads of trophies because you know your stuff, and they know it. Managers have won over doubting fans in the past. And your assistants can aid you in any of the points above that come under your control.
So, what is this one thing they need?
It's something that everyone will agree that Kenny Dalglish possesses and that, at Liverpool, Roy Hodgson completely lacked. And it is …
This post is for subscribers only. (Oh, what a tease)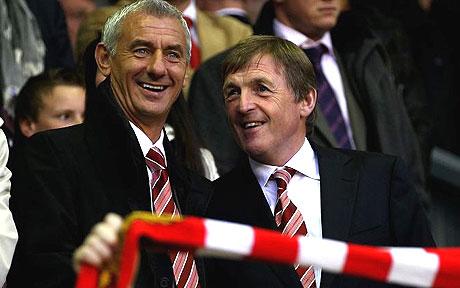 [ttt-subscribe-article]