On Monday night, in a positive move, John W Henry and Tom Werner sat down at the club's TV station to answer questions from fans on how they plan to run the club. Despite this bold decision, it may take a while for Liverpool's new owners to speak the same language as the club's fans. We may share English as a mother tongue, but there are  cultural differences that may lead to a few misunderstandings along the way.
Supporters must not see a lack of major action so far as a sign of satisfaction or complacency. The majority of fans (if polls are anything to go by) may have valid reasons for wanting Roy Hodgson replaced, some of which I will list; but crucially – and the point of this piece – is that the owners may have valid reasons for biding their time.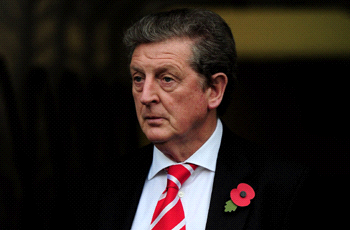 NESV understand the balance between listening to fans and not bowing to their every whim. In some cases, I've seen fans turning their anger about Hodgson on the new owners, and that's not right. 'Internet terrorism' – a phrase coined by Tom Hicks in relation to the justifiable online revolt that ended with NESV in control – was a great way to get rid of the Reds' former owners. But it's not the appropriate way to get rid of Roy Hodgson. (Whereas that was an organised protest, with lofty aims, this is more like the standard, random internet ranting – but perhaps a selection of fans think that they can influence everything at the club, now that a precedent of supporter power has been set.)
John Henry is only too aware of fans' feelings on the manager, having been inundated with suggestions as to what to do with him on Twitter, even before the phone-in. You only have to search Henry's timeline to see calm but negative opinion mixed with rabid ranting aimed at his account. If people want to make their feelings known about the manager, then that's fair enough; that's the right of being a supporter. But as with anything on the internet, it can often go too far.
(Having said that, the minutes immediately after bad result can lead to saying some daft things, and I'm not exempt here. While on the subject of Twitter, for the record – as I keep getting asked – John Henry unfollowed me because he only followed me originally in order to get in touch, after I ignored his message on Facebook for days, assuming it to be fake. I had also pointed out to him that I was being inundated with messages imploring me to make sure he was aware of those individuals' feelings, and I felt like a rather overwhelmed piggy in the middle.)
Criticism
My criticisms of Roy Hodgson are well known. I feel less unhappy with him now than I did a couple of months ago, when not only were performances and results consistently awful, he just did not cut the figure of a Liverpool manager, with some bizarre press conferences and an apparently defeatist attitude. At one point I could not believe what I was seeing and hearing. Back then I wanted him gone immediately, because, like the captain of a ship shooting himself in the foot, he was simultaneously putting holes through the hull of the vessel.
But things improved, albeit not yet to an acceptable level. And with every shoot of green comes the spray of weed-killer. (See this Anfield Road article, which shows that, contrary to Hodgson's view that only Arsenal and perhaps Manchester United have a better record in the past six games, the Reds sit 11th in the form table.)
The latest setback was seeing a Liverpool side with nothing to lose (but hearts and minds to win) fail to go and hunt their Dutch opponents, who seemed intent on keeping the ball at the back. Hodgson complained about the way Utrecht kept the ball, as if it was almost unsporting; well, if you manage Liverpool and you send out a side (including four of your own signings) that fails to even try and win the ball back from their defence because it doesn't fit the 'keep shape at all times' ethic, then you will struggle to find any sympathy amongst fans; even those who got in for free.
Unfortunately, while league results have picked up slightly for the Reds to the point where we now sit mid-table rather than in the bottom three, other teams have also improved, and the top four have been pulling away; it's now a 9-point gap to 4th place, and even Liverpool at their very best will struggle to whittle that down with a fraction over half the season left; especially as Spurs are better placed to capitalise on any slips.
(Having said that, the Reds' next eight fixtures look 'relatively' easy on paper; then again, so did a trip to face Newcastle in chaos, and missing their two first-choice centre-backs, and the home game with Blackpool.)
My sense is that the season will peter out with Liverpool well adrift of the top four, but in no real danger of befalling the most shocking relegation since Manchester United's in the early '70s. Even changing managers isn't likely to get Liverpool into the top four after the start the Reds have had.
I need a hell of a lot of convincing that Hodgson can take the club forward in the long-term, but while I can see the pros of sacking him now (such as the chance for a new man to bed in ahead of next season), I also see the pros of keeping him until at least the summer.
NESV are fully aware of the perils of sacking managers; despite what people think, you can always make things worse. I don't think we should criticise them for not rushing to make changes, because above all else they must be certain of finding the right replacement (and while some bosses could be lured out of their current jobs, there's likely to be greater choice in the summer).
No doubt they want to avoid the trap of becoming a hire-'em-fire-'em club; otherwise, when you get the next man in, if he has a fallow period, the same calls will arise. They must also want to fully assess the man they're currently employing, and what percentage of the blame lies with him and what percentage with the players.
But something happened this summer that is putting extra pressure on NESV.
Credibility and Precedents
A big problem in terms of Hodgson's perceived job security relates to what is or is not now acceptable for Liverpool, given that a precedent was set by former executives in the dismissal of Rafa Benítez. As soon as a manager stops meeting that minimum target, fans – and not just the previous manager's supporters – will say "but that is now the 'firing' line". We can't easily get away from that perception.
If you sack a manager who, since 2002, has won two La Liga titles, a European Cup, a Uefa Cup and an FA Cup, and who just 12 months before his dismissal had overseen the best title challenge by the Reds in 19 years, on account of finishing a disappointing 7th with 1.66 points per game, what do you do when the current incumbent – who, despite some achievements in the game, has no such major successes to fall back on – is performing more poorly, with the side lower in the table and winning points a rate of just 1.29 per game?
(For the record, Graeme Souness – the last sole manager to be replaced mid-season – left at a time when the Reds had 37 points from 24 games, or 1.54 per game. Of course, that was in his third uninspiring season, and embarrassing cup failures also played a part. Equally, that was at a time when everyone felt Liverpool should be winning the title, because the club had won so many so recently, which made the 8th position in which they sat in January 1994 seem all the worse. What Souness' tenure shows, though, is that if you give the wrong manager time, it won't get any better.)
But of course, the new owners did not sack Benítez. And in fairness to the new manager, for all his own shortcomings and errors, he did inherit an imperfect situation, due to the overall sense of chaos created by Gillett and Hicks. He can't carry the can for everything, even if he is too quick to shift blame elsewhere when things go wrong.
The current owners cannot be blamed for the decision – made before they arrived – to give the job to a man who has a career-high of just 63 points in a season (when adjusting to three points for a win), a full nine lower than the Liverpool average of the man he has replaced.
In fairness to Hodgson, all but one of his best seasons involved only 22 or 26 games (the other successful one was 33 games with Copenhagen in 2001 – his last collection of silverware), and therefore the amount of points he could win was limited; extrapolate to 38 games and in his 35-year career he can boast seven seasons that exceed 72 points. But a 22 or 26 game season (which involves no real stamina issues) doesn't really translate to the demands of the English league. Bar that one year with Copenhagen, all of these good seasons pre-date 1989, and all were in Scandinavia.
So when Hodgson speaks of his record, then for all its relative merits, it remains hard to find reassuring evidence that he is cut out for this particular job. He is a good manager. He is not an idiot. It's just that there's little proof that he is suited to Liverpool, and the different kind of approach that's needed, and pressure that's experienced.
Whatever the problems he has faced, he was brought in to improve things after a disappointing campaign, not make them worse; and if the squad wasn't perfect, his own summer transfer work added to the problems by recruiting poorly – Meireles aside (and Cole, possibly, in theory at least) – and releasing good players who, until they were made to feel unwelcome, had wanted to stay. He has also had the benefit of those awful owners having slung their hooks, taking their pollution with them, to finally leave some clean air.
An instant fix was unrealistic, but as the main problem last year was the away record (just a year after the club's best-ever on the road), then appointing a man with a universally poor away record doesn't make a lot of sense. It's gone from bad to worse, for both him and Liverpool FC.
Although it shows a wealth of experience, his CV just doesn't inspire confidence; there's a lack of credibility in terms of highest-level credentials. Liverpool have players who have won the World Cup, European Championship, Champions League and FA Cup during their time at the club, and others, like Joe Cole and Glen Johnson, who won the Premier League and other trophies before arriving. By comparison, Hodgson – for all his successful work in less-pressurised environments – looks under-qualified for a role such as this.
To make matters worse, Manchester United look poised to win their 19th title, and that will only make Liverpool fans increasingly scatty. Now, if United do achieve that it's not Hodgson's fault – the pattern of their ascent and our decline dates back to Souness' watch, the last time when the clubs were on an equal financial footing – but it will only add to the dissatisfaction over a man seen as unlikely to even challenge Ferguson, let alone stop him, either now or in the future. Liverpool fans can't even cling to a progressive style of football as their mental life raft.
It's also interesting to note (as well as adding to the sense amongst fans that Hodgson has to go) that Newcastle and Blackburn both sacked their managers in the past week-or-so based on similar performance levels to Liverpool; and in terms of their expectations, expenditure and the overall quality of players in their ranks, far better performance, relatively speaking.
This baffles some Liverpool fans; if clubs relegated in the past few years, and who now have inexpensive squads, can sack a manager when mid-table (their realistic position?), why can't Liverpool, when far below their 'rightful' place? But if we have to start using Mike Ashley and some chicken farmers as the yardstick we're in trouble.
As I've noted in recent months, the style issue is much more problematic, but I won't go over that ground too much here. What I will say is that Owen Coyle has quickly changed Bolton's style from one similar to Hodgson under Gary Megson to a far more positive, attractive and successful approach.
It also shows how the same players – in that case, a very modest collection – quickly responded very differently to a new stimulus. (And so potentially pours scorn on Hodgson's notion that no other manager could get better results with this group of players. If all managers achieve exactly the same thing, then why even have them?)
Of course, there will also be examples of changing managers only leading to worse results and performances; indeed, you could cite Hodgson as an example. Chelsea are also struggling by their standards, and yet they have a proven world-class manager. Sometimes, for all our efforts, football doesn't make a lot of sense.
Act in Haste, Repent at Leisure
I guess the point of this piece is to show both sides of the argument: how many fans are feeling, after another testing week of lacklustre football, but also how the new owners cannot just quickly cave in to pressure.
With a Director of Football and the cultural differences in the way American sports teams are organised, it may be that the owners see the manager in slightly less vital terms than we're used to. Damien Comolli's role dilutes a manager's traditionally all-powerful influence on transfers, even if Hodgson or any successor retains a say, and it seems that Peter Brukner is affecting team selections by insisting (sensibly, in this case) that Torres and Reina not be risked in a dead rubber against Utrecht.
But the mentality of the team comes from the manager, and his instructions to his charges. For all the expert organisation off the field, managers are still largely responsible for results because of their direct influence over the players and how they approach the game. They pick the XI, select the tactics and administer the team talks. They are at the coal face. Long-term vision from the owners is vital, but unhelpful short-term performance can delay the process.
Based on performances and results, fans are right to be unhappy. And although painted into a corner, John Henry was also right to describe results as "unacceptable" live on LFC TV. But personally speaking, I'm happy to let NESV take the time to get it right.
After all, it's not in their interests to let things remain at an unacceptable level for too long, is it?