By Simon Clancy, BBC producer, and writer on NFL; and Paul Tomkins.
PLAYERS VS MANAGERS:
Excuse the cliché but Chapter One of Michael Lewis's book Moneyball is called 'The Curse of Talent'. Be it Major League Baseball, the NBA or the NFL, the curse of talent is what haunts owners, general managers, coaches and fans. How else can you explain the popularity of the NFL Draft as a spectacle? The most watched non sporting, sporting event in history. And how else can you explain the day in, day out, week in, week out, 365 day pursuit of talent in American sport in which scouts follow the every move of high school kids, where men like Tom Lemming are so important that they can make or break the future of a prep athlete, where websites such as Rivals.com and Scout.com provide a living, breathing heartbeat to every high schooler from Helena, Montana to St Petersburg, Florida and where National Signing Day and the announcement of where one 16 year old boy is going to play college football/baseball/basketball for three, maybe four seasons, is broadcast live on ESPN.
Why? Because the player matters so much.
This post is for 'nerdball' Subscribers only.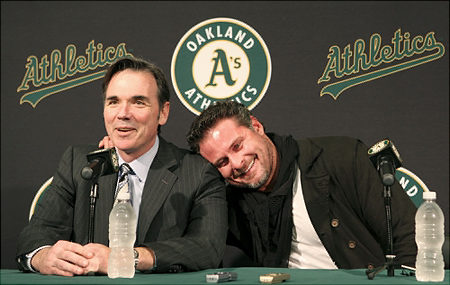 [ttt-subscribe-article]