Judge me after ten games, Roy Hodgson said earlier in the season. Well, it's a damn sight better than it was after eight games, so he had a point. That said, it's still only three wins in those ten games.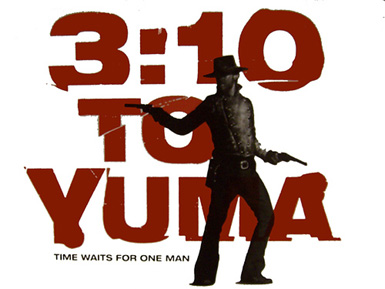 That these wins were at home to West Brom and Blackburn, and away at Bolton, each by a single goal, in itself tells a story. Inspiring? No. Not even slightly.
Only one above-average performance in those ten games is another damning fact. (I think that's a fact, but it's also subjective. A fudged fact, perhaps.)
Even more of an issue is that Roy thinks we've only played badly in "two or three games". I know managers have to put a spin on things, but that's not even in the ballpark. Even now he maintains we did well at Everton, when no-one else on earth saw it that way. So it wasn't just post-match bluster, which all managers are accustomed to.
However, victory at the Reebok did at least end Roy's personal 442-day record without an away win, and in fairness, he also inherited a team that had a poor away record last season. (Which was odd, as the season before the Reds equalled a club record dating back around 100 years for most league wins on the road: 13 out of 19.)
It gets some breathing space in the league table – although next week's opponents have more than twice as many points on the board. Chelsea have a +24 goal difference; Liverpool -4.
Of course, matching Chelsea was never realistic. But being so far behind wasn't part of the plan.
After Chelsea come three winnable games, before the run gets a bit tougher again. I felt that four points from these two games would be acceptable, so a draw at home next week would match that; defeat would fall below, and victory would suggest a corner properly turned.
I've never said Roy Hodgson is a bad manager. He's not. Like anyone, he's had bad years – terrible ones, even (Blackburn).
But at a big club, I feel he remains a mediocre manager; judged by those heady standards.
His record at bigger clubs remains stunningly average, and that's why I need convincing beyond back-to-back wins – one good, one scrappy – against two unremarkable opponents.
Though I expect them to end up with more, Liverpool are currently 'on course' for 45.6 points.
It just so happens that Roy's averages at Blackburn and Fulham were 47 and 44 points respectively. The 44 points at Fulham weren't too bad; the 47 at Blackburn, given what he spent and that part of the title-winning core was still there, were.
Liverpool averaged 1.65 points per game last season, and that wasn't good enough; down from a pretty remarkable 2.3 in 2008/09.
Right now, it's 1.2 points per game. That's poor. (I'll only be a hypocrite if I criticise Roy for achieving the same as managers I've steadfastly defended in the past – he still has a way to go. I defend what I feel worthy of a defence, and if/when Roy reaches that basic mark, he'll have my full blessing. I told Rafa that I could not defend some of the performances last season, because I could not and would not. In fairness, he never expected me to.)
I also continue to be perplexed by Roy's comments in the media. Frankly, they're a big worry. But at least if he gets results on the pitch, they can be overlooked to some degree; however, he has to be careful about re-writing history.
(I know for a fact that Rafa Benítez didn't make Kenny Dalglish feel unwelcome at Melwood, and that Kenny is extremely grateful that the Spaniard brought him back to the club; there is big mutual respect there, without doubt. It's very naughty of Roy to suggest otherwise.)
If judging after eight games was knee-jerk, then judging after just the last two is far worse. However, as that's the recent form, it has to present some encouragement: the two most recent games are more relevant than two games from two months ago.
However, while I usually hate the term 'papering over the cracks' (it was used a lot during the season we finished 2nd with 86 points), there are some big fissures that remain.
One goal – itself a gift from Sunderland – in the 1st half of ten league games is a big worry.
The lack of meaningful shots on goal (aside from the game against a Blackburn team lacking both first-choice centre-backs) is another; as is the lack of play in between the lines in the final third – it's simple passing in the defensive third, but direct balls too often beyond there. They're not the worst tactics in the world, but they're not going to bring back the good times. It is a stop-gap approach at best. If someone confirmed to me that Roy is merely a stop-gap, I'd feel more reassured.
Also, of Roy's four first-team signings, only Meireles has shown anything worth getting even remotely excited about.
We know that in theory Cole is a much better player than this, but it's been a while since he was living up to the hype. The idea that he was in Lionel Messi's class, as suggested by Steven Gerrard, remains laughable.
Konchesky is decent enough, but at 29, overpriced. Poulsen was once a top player – fair enough – but his best days, as he approaches 31, go back more than two years.
Add Aurelio, who's yet to be fit, and ignore Jones (who is purely back-up) and Wilson (who was lined up last season), and it's one success out of five. (That said, Cole still has the potential to come good. Aurelio, like Poulsen, was once a top player, but again, his best days sadly seem behind him, hence the reason he was released in the first place.)
So I remain nervous at what he'll do with even more money. Most top managers get about 50% of their signings right, but in these early days, Roy's nowhere near that level. Spending £5m on a player soon to turn 31, who hasn't played well since around 2008, is at least as nutty as people claimed last year's move for Aquilani to be.
The average age of Roy's five first-team signings (if you include Aurelio) is 29, so it's hardly in line with ideas of building for the future. His Fulham side had an average age of 29 last season as well.
I hark back to this point because this is a long way from the Arsenal model people suspect NESV want to copy – one of sustainable success. A lot of the younger players aren't even getting a look-in in games that matter, and the suspicion remains that he doesn't really trust them.
While Meireles is bedding in nicely, the best players of late have been the supposed cheap 'dross' that Roy inherited: Kyrgiakos and Maxi, and the youngsters of the side of late, Lucas, 23, and Ngog, 21. All showed what they could do last season, and are undervalued part of Rafa's legacy. (As is 18-year-old Jonjo Shelvey.)
On the whole, however, it continues to feel like a regression to the Houllier days: 'solid oak' full-backs with little attacking ambition (perhaps why we're now getting better results with Carragher in his old 1998-2004 role), balls over the top and into the channel, and a very poor win rate at Anfield.
Balls to the big man up top seem to be too large a part of the picture (not Torres' strength), and Kyrgiakos' head has been one of the main weapons of late. It's all a bit rudimentary. (See these chalkboards for how Torres is having to come deeper for a touch, and more alarmingly, the change in the amount of long balls from Pepe Reina, who used to mix it up a lot more; now it's Route One.)
It's not a terrible approach – it's not all-out long-ball, it's not totally without finesse – but it seems to have a very obvious glass ceiling, and it's not in the top four in the current Premier League.
It's steady, solid, and unspectacular. Games will be won, but most likely, not enough.
Houllier averaged 65 points, just two more than the Reds finished with last season. Even including that relatively poor 63 points, Rafa's average remained 72 points a season. These are the benchmarks of the recent past, against which Roy must be compared.
At 'major' league clubs that were amongst the top-five most 'powerful' names in the league at the time – Inter Milan, Blackburn and Liverpool – Hodgson has now won only 50 of 127 games; a pretty poor 39% win rate, it has to be said.
Houllier's was 50% at Liverpool, Benítez's 55%. Indeed, Hodgson's 33% win rate at Fulham was good for a club of that stature; but it appears to transfer to bigger clubs at only a slightly improved rate, rather than one that radically improves with better players.
That he thinks we've had "famous victories in the Europa League" is another indictment of his expectations.
Any victory is a good victory; but winning in the Nou Camp, San Siro and the Bernabéu, as the Reds have since 2007, are famous victories that are fresh in our memories, without even going back to the halcyon days. It's not Roy's fault that we're in the Europa Cup, but he has to understand what 'famous victories' mean to Liverpool fans. Winning in Turkey earlier in the season was a good result, but it was not what we call famous or historic.
The last two results mean that Roy has earned the right to keep going – it's churlish to continue to suggest he has to go right now – but I've seen little to suggest he can improve on last season's disappointing 7th, let alone attain the target of top four set by the top brass in the summer.
(If he does achieve that, I'll doff my cap and bake humble pie to eat; but only then – or only before then if there's continued steady improvement, and victories against good teams.)
So my promise to Roy remains in place – credit for good results, while all the while pointing out that he has to improve upon last season; otherwise the aim is just mediocrity, and that wasn't good enough in 2009/10, and now NESV are in place, it is not good enough now.
So, Roy's mark out of 10? It can only be three.
* * * * *
Roy Hodgson's record as a Premier League manager is one of many covered in my new book.

"Pay As You Play: The True Price of Success in the Premier League Era" is released on November 9th.
Amongst other things, the book looks at the increasing correlation between transfer spending and success, with plenty of evidence presented to back this up. All 43 clubs to play in the top-flight between 1992 and 2010 have their own chapter, complete with views from an expert fan/journalist. To be 100% fair, managers are rated on how they performed purely in relation to their budget: looking at things like cost-per-point (in other words, how expensive their team was in relation to the league points garnered, and weighting this against the norm for such a level of achievement). And a lot, lot more.
Exclusive material relating to Liverpool will be made available to subscribers of The Tomkins Times. The contributors of other clubs will feature the research in their own work.
Jonathan Wilson: "An ingenious and intelligent look beneath the surface to reveal what the headlines too often don't tell us. Fascinating."
Gabriele Marcotti: "For years we've judged football and football people without the analytical tools to do it properly. Finally a book that attempts to do so intelligently. Hopefully a harbinger of more to come!"