While I remain an avid supporter of Rafa Benítez, I do not want this site to end up bitter at everything that happens regarding the next manager. Far from it.
While disillusioned with a lot of what's happening at LFC, I want to see competitiveness on the pitch so that, when Gillett and Hicks finally take the money and run, it is not from a total ruin.
I do not want to be smugly noting "…shouldn't have got rid of Rafa…" after every bad result, in the way the manager's critics seemed to enjoy Liverpool losing last season; the team lost, but they still 'won'.
I want the new manager to be supported. But it's crucial that, contrary to the way Benítez was treated, the financial limitations are taken into account when judging his performance.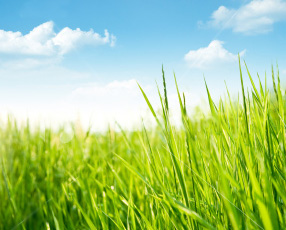 It's also vital that the new man is not judged against the highs of the halcyon days; something that would perhaps be more likely if Kenny Dalglish were to return. (Although at least his colleagues from the '80s would not spend all their time writing factually incorrect nonsense about him.)
Both Howard Kendall and Kevin Keegan severely struggled when returning to their spiritual managerial homes, and while we cannot use such precedents as proof of what would happen if Dalglish were to return to the hot-seat, it does show how much more difficult it can be when the money and/or stability is no longer there.
The way I see it, it can go either way next season. It doesn't all have to be doom and gloom, but equally, there's plenty to be legitimately worried about.
Rafa leaves a far better team than people continue to give him credit for; 12 are heading for the World Cup, while Aquilani, Insua and Lucas, who'll be watching from at home, are all full international players, aged 25 or under – for three of the tournament's favourites. Beyond that, the Academy and reserves are both heading in the right direction.
But it's also clear – as it was to Benítez – that beyond the first 16 or 17, the squad lacks quality. Maybe some reserves will step in and fill the void, but that's as yet unknown.
But of course, this refers to the squad as it currently stands. One of the great irritants of this summer is that no-one knows who will stay and who will go. While I don't like the idea of a temporary manager, the primary aim has to be to keep the best players; but also to have them remain in spirit, not just body. The attitude of 'I'm just staying to do you all a favour' is not going to help.
At this moment in time I feel increasing indifference to players like Torres, Gerrard and Mascherano, as a self-defence mechanism. My feelings are on hold. I can't commit my affection to them for the World Cup and ahead of next season without knowing that they will still be at Liverpool.
Should it ensue, I can live with moves to top European sides, but I cannot stand the thought of them at rival Premier League teams. That would turn my stomach. In my lifetime, Liverpool has never sold one of its very best players to another English club [Edit: just been reminded of Fowler, though he was past his best when sold to Leeds in 2001].
I also fear what will happen to the money if one, two or all of them are sold. If it doesn't go back into the squad, then mediocrity will endure. If it does, then the squad could even improve; after all, Inter Milan bought several top players with the money received for just one: Ibrahimovich. (Having said that, the wages of five top players is clearly more of a financial drain.) Not that it will be easy to attract A-list players at this particular juncture, with so much uncertainty surrounding the club.
Indeed, it's hard to know what to expect from the upcoming season. Winning the league is surely a crazy pipe-dream, but how realistic is it to get back into the top four? Again, it's impossible to even guess right now. I expect Spurs to suffer a Champions League hangover, but I also expect City to buy their way into the elite.
Part of the problem is who will identify new players, while there's no manager? Who can even identify areas that need improving, given that different managers look for different things?
While I don't believe in trading down in quality for the sake of sacking someone, a new manager always has at least some kind of advantages over his predecessor.
He has a clean slate, with fans and players alike. Those whose relationship with the previous manager had soured – and at football clubs, it happens all the time – now have a chance to start afresh. (Albert Riera need not apply; don't let the door hit you on the way out, son.)
Also, as the new man has the luxury of not being expected to work miracles immediately, he can bring through youth players under the banner of experimentation. And in this instance, he will almost certainly get a fairer ride from the press, especially if he is British.
But all of this is only a bonus if the man in question has the ability to take advantage of it, and to build on those initial advantages.
Whatever happens, Benítez will remain a target for criticism. If Liverpool improve this season, his critics will say that he was holding the club back. If the Reds stay the same, or regress, his legacy will be at fault. Most people will ignore that in recent seasons, both Arsenal and Liverpool have had excellent seasons followed by mediocre ones, and that even the best managers have tough campaigns now and again (especially with key players injured).
But we must move on. I'd like to wish Rafa the best of luck at Inter Milan. I'm glad he got such a great job so quickly (even if it'll be hard to improve on what they achieved last season). Liverpool is not his concern anymore, although his decision to donate £96,000 to the Hillsborough Family Support Group shows that he was far more than just a casual interloper, and that he really cared about the city and the fans.
So it's time to turn my attention to supporting his successor (once the club get around to appointing one). I just hope it's someone who has the requisite skills to deal with a whole raft of problems, in what is arguably the most difficult summer in the club's history. Clearing the black clouds will take some doing.