Ahead of Thursday's Europa League tie, the following is a review of Liverpool's matches against Portuguese opposition, by Graeme Riley. Subscribers may discuss the piece, and the game, in the usual fashion.
Portugal has provided some of the more memorable moments in the history of European competition, going back to the mighty Eagles of Benfica in the early years of the European Champions Cup. Although the most famous names are Benfica, Porto and Sporting, other clubs are well represented, albeit generally in the lesser competitions.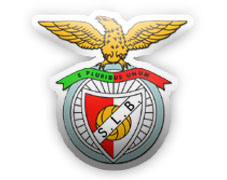 League football was introduced to Portugal as recently as 1939 – previously there had been a national cup competition which doubled as the championship (since 1921) and an unofficial championship (between 1934 and 1938). Remarkably, in all that time the championship has been shared between the "big 3" on all but 2 occasions – Belenenses in 1946 and Boavista in 2001.
Over the years Liverpool have played against 4 Portuguese teams and generally, although not always, met with success.
The following is for subscribers only.
[ttt-subscribe-article]