While failing to beat Wolves was disappointing (as was the grim attacking display), the last five league games – only two of which were at home – have seen the Reds pick up three wins, two draws and no defeats; keeping four clean sheets, too. That extrapolates to 84 points over 38 games (but even then, 60% won't be away; teams win more points at home).
Of course, not that I'm saying Liverpool will achieve such a haul – I'm just pointing out that the current run of form, even including last night, is a big improvement on earlier in the campaign.
The defensive problems are being eradicated – Kyrgiakos has been surprisingly outstanding – and with a firmer defensive foundation, the attacking side of the game can redevelop, bit by bit – providing that cutting-edge players like Gerrard, Torres, Agger, Benayoun, Aquilani, Riera, Maxi and Johnson can find full fitness and sharpness; with each having missed a lot of football this season.
Riera looked short of zip against Wolves, and Maxi, though he did well enough, was making his first start for ages, after being frozen out at Atletico, which was then followed by the La Liga winter break. Gerrard, meanwhile, needs games right now, but also confidence. He's arguably more of a hindrance than a help when he's like this, but he's also someone who can win a game out of nothing.
The team is at 60% full strength right now, and many of those who are playing are only 60% fit. They are all playing under a lot of pressure. As such, I adjust my expectations accordingly. A draw at Wolves, with the way they were fired up and the crowd as hostile as anything I've heard, is not a disaster. With everyone fit and firing, I'd have been far more frustrated. It's unlikely that the Reds will go on a big winning run, given the difficulties surrounding the team, but a long unbeaten run is more possible.
Aquilani will surely start against Bolton, but he still has to be managed carefully, as a player still adapting to English football and unlikely to thrive with two starts in a few days. (Arsene Wenger, who should know, says that all foreign imports should be written off for the first year; anything is a bonus. Henry, Pires, Vidic, Evra, Bergkamp, Hleb, Adebayor – all top-class players who took 5-12 months to settle, or in Hleb's case, two years.)
Perhaps Aquilani could have been brought on at Wolves, but the pitch was crap and they were playing some rudimentary football. If he'd been brought on and Liverpool lost 1-0, it would have been blamed on something else.
Ultimately, Stoke and Wolves away were about trying to grind out a win, and crucially, remaining unbeaten (because of the hysteria over every defeat). Bolton at home is a different proposition; a game from which you would expect, and demand, three points.
As per usual, subscribers can discuss the match and its issues below.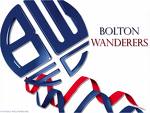 [ttt-subscribe-article]