If you lose your job, your marriage is more likely to fail. That's what a vicious cycle is. One event feeds negatively into another.
It perfectly sums up why teams slide down the table in football; but it doesn't have to be a permanent reverse, and this, I fear, is the panic of most fans. Hence the hysteria.
It's rare that people can see beyond their current troubles.
Injury problems derail all teams
Look at Manchester United's run since picking up some injuries (and limited mostly to their defence, and not right through the spine, as Liverpool's had been in the autumn.)
Since entering this undeniable injury crisis, United have dropped points and conceded goals at what for them, in recent history, is a pretty alarming rate.
Is Ferguson suddenly a bad manager? Of course not. Despite a large, well-paid squad, he can't field a side strong enough to cope with what is a large number of absentees.
Compare with Liverpool a few months ago.
Carragher was off form, Mascherano's head had been turned by Barcelona, Gerrard was not fit, Torres was carrying a debilitating problem, Alonso had gone (and his replacement is taking longer to get fit than a leading expert advised), and then add injuries to about half a dozen defenders and most wide midfielders (Benayoun, Riera, Babel). Cue the perfect storm.
Form duly collapsed; just as it now has for United, the reigning champions, managed by someone who has been there and done it so many times that to question him is to ludicrous.
Yes, they've also lost a key player in Ronaldo (Alonso), and a hugely effective semi-'reserve' in Tevez (Hyypia), but they've bought a few new players, and were doing pretty well until the injuries struck, without being totally convincing.
But United have something in their favour: this injury crisis comes at a time when they've already got a decent amount of points on the board, and when everyone else is suddenly dropping points; imagine the difference if Chelsea hadn't recently got the wobbles? Ifs and buts, but United have thus far escaped full punishment from their rivals for their slump.
Also, it started at a time when, after five Champions League games, they were already through.
Liverpool's injury crisis came right in the middle of Champions League battle; so a squad that was tested beyond its limits had constant crucial games. Pressure was mounting, and the football was starting to suffer.
By the autumn, Liverpool had already used 11 different defenders; Aquilani was not match fit (but blooding him became difficult due to the need to grind out points); and Torres and Gerrard were plagued by injuries. Every week someone new got crocked. In Serbia, horses were being bred, just to lend their placenta.
Now, a worry was that Liverpool started the season sluggishly (although they did the same last year). But they'd recovered to a decent level before the injuries really took hold. Pre-season wasn't right, but it's hard to judge these games, especially as many were without the key names who started training late due to international commitments.
But what happened then was a vicious cycle. A weakened team lost games, meaning that the club was under more pressure. That weakened team, which was altered in some new unfortunate way, then had to go into Europe to do battle; punished for almost every mistake, it came back with further dented confidence and more walking wounded.
And so, into the mix in key games were thrown a whole host of inexperienced players that, by rights, should not have been called upon on such occasions: Kelly, Ayala, Spearing, Ecclestone (plus Darby in a 'meaningless' game on paper, but one which still added to the troublesome run).
Some of these youngsters may have great futures in the game, but I doubt anyone would have liked to have seen them in our first team at a critical juncture. Aside from the Carling Cup, I doubt Rafa wanted to be even close to using them, as it could only mean one thing: desperate needs, desperate measures.
The timing of it all meant that Liverpool were eliminated from the Champions League, and a 'crisis' was officially bestowed upon the club by all and sundry.
And crisis was also declared on the back of results like losing at home to Villa, and getting thrashed at Fulham; results United have since suffered, which put them into a little more context.
And now? Well, the majority of Rafa's key players are fit again; at least, fit enough to take to the pitch. But they entered a very difficult situation, with pressure squashing confidence, and did so when short of sharpness.
You could see the boost from the returning Torres against Fiorentina. But then Darby made a terrible mistake – as young defenders are entitled to do – and the game was lost. The boost of Torres returning, and of having recently beaten Everton, was undermined by a goal that led to a fresh media onslaught on Benítez, most famously from Messrs Klinsmann and Souness.
But never mind, the troops were focused for the visit of Arsenal, and boosted by Torres' first start in ages.
And for 45 minutes, there was no talk of Rafa losing the dressing room, or negative tactics, or dull football, and Wenger admitted he was happy to get in at half-time only 1-0 down. It could, perhaps should, have been 3-0.
But then, so soon after the second-half started, two ricochets planted the ball onto Glen Johnson's foot, and then into the back of the net. He then turned from a wonderful signing – a quite brilliant attacking force who has made precious few mistakes all season – into a confidence-drained soul. The belief seeped out of three sides of Anfield, too.
Neither team did a lot to win the game thereafter, but Andrei Arshavin hits an incredible shot, to continue the most amazing shots-to-goals ratio ever seen at one football ground.
Whereas decisions were generally going for Liverpool at this stage of last season, they are generally going against the Reds now.
We're now into double figures for clear-cut penalties not being given in our favour, and red cards for Liverpool players in the league – which stood at just one in two seasons – are now at four in less than half a season; and the red cards given for opposition foul play last season are not being awarded now.
And some stunning goals have been thumped past Reina: Assou-Ekotto, Jerome, Belhadj, Arshavin. At times, everything the opposition has hit has been inch-perfect. And when it wasn't, an 'alien object' interfered, to make a tame shot unsaveable. (Reina is one of the few Liverpool players performing at or above their usual level, but he's had little chance with plenty of the strikes that have sailed in his direction.)
Marking at set-pieces was also a problem for ages, but the past month or two has seen a radical improvement in that sense. And this serves as a good example for how confidence and stability improves aspects of a football team.
No change to total man-marking from a mix of that system and zonal, no purchase of ten-foot-tall giants, just a return of confidence in that particular area, coupled with a steadier selection at the back, now that injuries have eased. As a unit, there's more understanding in these situations.
When there's an unrealistic amount of pressure, and a lack of confidence, it's a lethal mix. Too much was expected from this Liverpool side from Day One of the season, and I'll admit to having my own hopes raised by the exploits of last season.
But last season was overachievement, and I said so this summer. I hoped it could be continued, and even improved upon, but the facts suggested that Liverpool had been punching above their weight.
As a result, they are currently punching below their weight. But part of that is due to the hysteria that has built up around the club and its manager since August.
An overreaction to that first defeat meant that the team was already failing – "halfway to as many defeats as in the whole of last season, after one game!"; with little acknowledgement last season about just how brilliant it had been to lose only two matches.
Summit climb – base camp abandoned
I've pointed out for a few years now that all 'new' Premiership champions finished 2nd (or joint-2nd in Arsenal's case) the season before they finally clinched the main prize.
However, there's something people should be aware of.
In 1994, having finished 2nd, Blackburn broke the British transfer record in signing Chris Sutton for £5m. Extra-heavy investment had been made in the team in 1993, and these signings, topped off by the successful addition of Sutton, were behind the title success.
In 1997, Arsenal signed Marc Overmars, Emmanuel Petit and Nicolas Anelka, while Patrick Vieira arrived well after the start of the previous season; thus adding more in 1997/98 than he had in 1996/97. Numerous other players were signed in 1997, too. Momentum was built upon.
In the spring of 1993, Eric Cantona arrived at United to provide the impetus to an expensively assembled side put together since the late '80. Costing £1.2m, Cantona sounds cheap, but it's still around £13m in today's money. They certainly weren't a selling club, or a debt-repaying club, in the build-up to their long-awaited success.
But the most staggering example is also the most recent. Chelsea, 2004.
A year earlier they'd signed Damien Duff, Claude Makelele, Adrian Mutu, Juan Sebastian Veron, Wayne Bridge, Geremi, Joe Cole and Glen Johnson. But in order to build on that, they then signed Didier Drogba, Ricardo Carvalho, Paulo Ferreira, Arjen Robben, Tiago, Scott Parker, Petr Cech, Mateja Kezman, Jiří Jarošík.
That's £213m of investment, with little raised from sales, and with half of the expenditure made the year before the title was landed.
And Liverpool in 2009? Out went Robbie Keane (£15m potentially rising to 19m), Jermaine Pennant (£1m loan fee in January), Sebastian Leto (£3m with sell-on clause), Alvaro Arbeloa (£3.5m), Sami Hyypia (free), and, of course, Xabi Alonso (£30m).
That's £52.5m raised, with most of it paid up-front this summer, rather than in instalments. Add the £8m Portsmouth owed for Peter Crouch, which, along with the Pennant loan price, paid over half of Glen Johnson's total fee, and you have approximately £60m raised through sales, not including the possible further Keane payments.
Coming in were Johnson (£17m), Kyrgiakos (£1.5m) and Aquilani (£17m, potentially rising to £20m). But for the Italian, Liverpool only paid £5m in 2009. (Of course, the rest has to be found eventually, but then that will presumably eat into future transfer budgets?) So despite almost £60m coming in, only about £23.5m left the club this year.
This also throws some interesting light on the Aquilani transfer. If the Italian had been fully fit and raring to go, would Roma have demanded more money up front? It seems that a £15m playmaker from a different club, with a fee paid at the time of purchase, was beyond the budget. Aquilani's fee wasn't cut-price, but he was bought on the old 'HP'.
So while I think the Aquilani was very much a player Benítez wanted, there's a good chance that a player of his calibre could only be signed when his value was low. (According to 'Soccernomics', this makes sense; never buy players at the peak of their powers as their fee will be sky-high. But good players with problems, then solve those problems.)
Perhaps this is what Rafa meant when he said Aquilani was cheaper because he was injured. People mocked him for it, but his view was undoubtedly that he'd signed a quality player for five years.
(With hindsight, he might have instead gone for the short-term fix, but then no-one saw this season's injury crisis and subsequent struggles coming; and short-term fixes are risky in other ways, and certainly not the way to build a football club.)
Now, a lot of money has gone into wage rises; something the club need to focus on, to keep its best players. This cannot be overlooked; it's absolutely vital.
But you shouldn't be funding wages by selling players. It should come through regular yearly income (which the debt issue confuses). But Liverpool don't have the stadium capacity to fund universally high wages. They also don't have the best commercial dealings, although it seems that Christian Purslow has at last started to rectify this.
So instead of building at a time of strength, Benítez has been working within a tight budget. He's been expected to work miracles on what, for the challenges he faces, was a shoestring budget.
The European/Premiership Conundrum
This following point is vital.
When teams used to enter the European Cup, they were established as powerful sides. But in Liverpool's case, they've been expected to run before they can walk, whilst, to complete the metaphor, racing against teams in motor cars.
The big problem that Liverpool have had is that European progress has been essential to fund a Premier League challenge, but while European football in part helps fund a domestic push, it does not do so sufficiently; certainly not to the levels of rivals whose income is guaranteed by bigger stadia or richer owners.
Ultimately, the squad can never be strong enough to cope on both fronts (certainly not annually), leading to exhaustion if there is no rotation, and substandard XIs if heavier rotation is needed, or injuries strike.
It's catch-22.
So Liverpool need a European tactician to raise the profile of the club and to reap vital financial dividends, but also need someone capable of overseeing a 10-month slog in the crazy world of the Premiership, where you are faced with the unique weekly mix of continental wizards and alehouse teams filled with giants who launch it into the mixer for 90 minutes.
If Benítez hadn't done so well in Europe all these years, the club, on its budget, could have been finishing mid table. But in putting so much essential energy into Europe, reserves have been sapped.
In essence, you need two teams, particularly with European games sandwiched in between high-intensity league fixtures. That's why managers want big squads, with two quality players in every position.
Look at the 'workload' of those clubs (who have been investing fairly heavily in their teams in the past two years) who are looking to overtake Liverpool.
Benítez is competing with a team like Aston Villa, who are stereotypically English: big, fast, powerful. A good side, make no mistake.
But O'Neill does not need to worry about doing well in Europe. Indeed, they're not even in Europe. So he doesn't have to buy players who can excel in both competitions; or enough players so that he can chop and change due to games every three days.
Last season Villa had a decent run in the Uefa Cup, albeit away from the spotlight of the Champions League, and/or big expectations.
But then they hit a wall, and collapsed badly. O'Neill had employed far less rotation than any other contender. As a result, Villa seemed to run out of steam. Confidence crumbled, and they went on the kind of run Liverpool are now experiencing; to the point where Villa fans were complaining heavily about him. He'd taken them as far as he could, they were now going backwards, etc, etc.
This year it all looks rosy again for Villa, as it did at this stage last season; only now they don't even have to worry about the Europa League, after an inglorious qualifying round exit. But 'all' O'Neill has had to do is build an effective 'English' side, with great support from Randy Learner.
Ditto Spurs and Manchester City: one aim, no distractions. Not for them the blessing and the curse of Europe.
On the whole, Benítez has shown himself to be hugely capable in both forms of football, although he is stereotyped as a European master and an English duffer – when, in terms of league points won, he has posted two of Liverpool six best-ever percentages. (Not enough to win the league, but enough to show that he understands the game here.)
Wage bill
Regular readers should know by now that wages determine success; the biggest wage payers win the main prizes, with only few exceptions.
At present, Liverpool have a handful of really big earners. These are the best players, whether they cost £23m (Torres) or were 'free' (Gerrard). Then come a handful of fairly big earners.
But where squad weakness comes into play is with an inability to pay the reserves really handsome fees. Andrei Voronin will not be paid anywhere near as much as a reserve striker at Chelsea, such as Solomon Kalou (who I believe is on around £80,000 a week). David N'Gog will not be on anything like what Michael Owen earns at United, even on a reduced pay-as-you-play deal. Manchester City have strikers on the bench on £100,000+ a week.
So while the Reds can generally compete in the ballpark on pay-packets with its marquee players, it can neither afford the big transfer fees to land top level 'back up' players (once Aquilani is a regular, Babel, at £11.5m, will be the costliest squad player; compare that with Chelsea, United and City), and it certainly can't meet the hidden cost: wages.
In other words, nearly all of Liverpool's transfer money has had to go into the first XI, as has the vast majority of the club's wages.
Take the example of Peter Crouch. If Liverpool were a rich club, then in 2007, just before signing Fernando Torres, they could have gone to Crouch and said "here's a new 5-year deal, £100,000 a week". If he signed, then a year later, when he's a bit fed up at being second fiddle to Torres, he either has to stay and fight for his place, or he kicks up a stink and risks being frozen out. At the very worst, he can be sold for his full value.
But when it came to 2008, he held most of the cards; in a year, he'd be free to leave for nothing. Liverpool either cashed in for a slightly knock-down price that reflected this, or they risked losing £11m in 2009. The result? The loss of a 'squad' player who could do a very good job, and the lack of funds to buy a really effective replacement.
(Yes, the money went to fund the purchase of Robbie Keane, who didn't succeed, but when the majority of that money was recouped six months later, it was not given to the club's manager but instead the bank manager. Result? – the increasingly exciting but still raw N'Gog, and the moody, uninspiring Voronin.)
This is why wages dictate success. That way, all of your home-grown stars can be tied to long-term deals, to reflect their ability and to stop them looking elsewhere, and signings big and small can be kept away from poachers.
So long as high wages aren't being paid to players whose ability or attitude does not merit it (Robinho at City springs to mind), then unrest should not be a problem.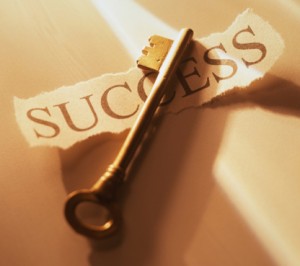 I don't wish to sound repetitive, but until these issues are resolved, they will undermine any Liverpool manager. Getting these right is the key to success.
Conclusion
The problems will not go away with a change of manager. A short-term boost may ensue, but then other long-term complications will arise (new managers always want new players.)
Unless the squad is invested in as a whole, in terms of transfer fees and wages, then no manager can realistically lead Liverpool to that 19th title. You don't win the major prizes with the 4th highest wage bill and the 5th costliest squad. And if you're expected to do so, you can buckle or tire under the pressure.
Unless Liverpool can get a couple of convincing back-to-back wins, it's hard to see a way out of this 'perfect storm'. Even a fully fit team won't remove the baggage this season is now carrying. Only a new season, a fresh start, can do that. (See Aston Villa's miraculous recovery over the summer.)
But it's worth remembering that this is a team, and a manager, that has a proven track record in overcoming adversity. Maybe the current situation needs them to all be at their best. But that's not impossible. The lack of action for several key men up to this points means that they should at least be fresh for the second half of the season.
The staff need to lift the players – I'm sure Sammy Lee will be doing his best to raise spirits – and the players need to channel their efforts in the right way. That means not bickering with referees, not scowling at team-mates, not diving into rash tackles. That doesn't help the manager, nor the fans, nor each other. It's not part of the game plan.
Jamie Carragher, after an uncharacteristically poor spell, has got his own season back on track. Now it's time for the rest to follow his example. And if they do, gradual improvement may yet lead to some form of success, as a vicious cycle turns into a virtuous one.
And with that, here's to a happy Christmas and an improved new year.